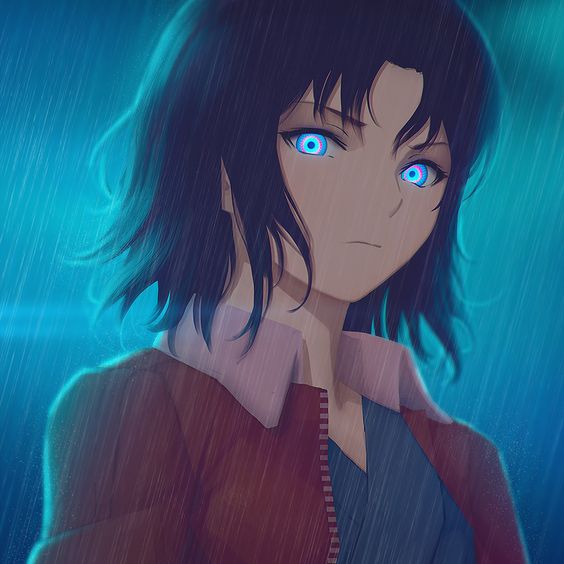 WarCrafted: Reign of Elements
Description
EN
Welcome to the highly competitive modpack, which is constantly evolving and experimenting to take competition to a new level! Be aware that new mods are being added regularly, making the experience even more challenging and exciting.
Take on skilled players in this experimental environment, where innovative strategies and honed skills are tested to the ultimate. Be prepared to adapt and evolve as new mods are introduced, offering new opportunities and unpredictable challenges.
Equipped with the advanced backpacks from the Sophisticated Backpacks mod and enjoy the tactical advantages they provided while we tested and improved their performance. Use the additional strategic lights from the Additional Lights mod to light your way and surprise your opponents in the midst of darkness.
Explore the limitless architecture and compatibility possibilities with the powerful Architecture API (Fabric/Forge), which is constantly being updated and demanding to ensure a smooth and fluid gaming experience. Enjoy the strategic benefits of AttributeFix by tweaking and optimizing attributes to create unique combat strategies.
Harness the magical power of the ever-evolving Botania mod, while new mechanics and features are added to challenge your strategic skills. Utilize Botany Pots to create strategic flower arrangements and Botany Trees to obtain valuable resources that can affect the course of the competition.
Capture crucial moments with Camera Mod mod, reselling your tactics and refining your strategies to improve your game. Count on the robustness of the Sophisticated Core as a solid foundation to optimize your competitive experience, knowing that it is undergoing constant testing and continuous improvement.
Take on the added challenge of the Spice of Life: Carrot Edition mod, where your strategic food choices will be constantly evaluated and adjusted to maintain game balance and efficiency. Be prepared to adapt and improve your food strategy as new mechanics and tweaks are implemented.
Discover new strategies and tactical features with the Supplements mod, while new blocks and items are added to expand your gameplay options. Use TerraBlender (Forge) to manipulate biomes and create unique strategic advantages.
Accurately control time using Time in a Bottle Standalone, knowing that experimental adjustments can be made to balance the flow of time and ensure fair competition. Expand your arsenal with the Titanium mod, knowing that powerful new weapons and armor are being tested and balanced to ensure a competitive gaming environment.
Keep your inventory organized with TrashSlot, ensuring your essentials are always within reach. Take advantage of the additional improvements offered by the TrashSlot-Forge mod for an even better competitive experience, knowing that experimental tweaks can be made to maintain game balance.
Make the most of the modpack's strategic features, such as the Video Player, which is being improved to provide valuable tactical information and inspiration for new competitive strategies. Customize your environment with WATERFRAMES | Online Little Picture Frames, adding strategic touches of personality to each space.
Keep in mind that the modpack is in an experimental phase, where tweaks and changes may occur regularly to ensure the most balanced and exciting competition possible. Be prepared to adapt and evolve as new updates are integrated.
Get ready for intense and challenging competition, where every move counts and every strategy is put to the test. Show your dexterity, planning and adaptability in the midst of an experimental and constantly evolving environment!
Contact:
Discord LoganN#1548
PT BR
Bem-vindo ao modpack altamente competitivo, que está em constante evolução e experimentação para levar a competição a um novo nível! Esteja ciente de que novos mods estão sendo adicionados regularmente, tornando a experiência ainda mais desafiadora e emocionante.
Enfrente os jogadores habilidosos neste ambiente experimental, onde estratégias inovadoras e habilidades afiadas são testadas ao máximo. Esteja preparado para se adaptar e evoluir conforme novos mods são introduzidos, oferecendo novas oportunidades e desafios imprevisíveis.
Equipado com as mochilas avançadas do mod Sophisticated Backpacks e aproveite as vantagens táticas que elas proporcionam enquanto testamos e aprimoramos seu desempenho. Utilize as luzes estratégicas adicionais do mod Additional Lights para iluminar seu caminho e surpreender seus oponentes em meio à escuridão.
Explore as possibilidades ilimitadas de arquitetura e compatibilidade com o poderoso Architectury API (Fabric/Forge), que está sendo constantemente atualizado e refinado para garantir uma experiência de jogo fluida e equilibrada. Aproveite os benefícios estratégicos do AttributeFix, ajustando e otimizando atributos para criar estratégias únicas de combate.
Domine o poder mágico do mod Botania em constante evolução, enquanto novas mecânicas e recursos são adicionados para desafiar suas habilidades estratégicas. Utilize os Botany Pots para criar arranjos florais estratégicos e os Botany Trees para obter recursos valiosos que podem afetar o curso da competição.
Capture momentos cruciais com o mod Camera Mod, revendo suas táticas e refinando suas estratégias para melhorar seu jogo. Conte com a robustez do Sophisticated Core como base sólida para otimizar sua experiência competitiva, sabendo que ele está passando por testes constantes e aprimoramentos contínuos.
Enfrente o desafio adicional do mod Spice of Life: Carrot Edition, onde suas escolhas alimentares estratégicas serão constantemente avaliadas e ajustadas para manter o equilíbrio e a competitividade do jogo. Esteja preparado para se adaptar e aprimorar sua estratégia alimentar à medida que novas mecânicas e ajustes são implementados.
Descubra novas estratégias e recursos táticos com o mod Supplementaries, enquanto novos blocos e itens são adicionados para expandir suas opções de jogo. Utilize o TerraBlender (Forge) para manipular biomas e criar vantagens estratégicas exclusivas.
Controle o tempo com precisão usando o Time in a Bottle Standalone, sabendo que ajustes experimentais podem ser feitos para equilibrar o fluxo do tempo e garantir uma competição justa. Expanda seu arsenal com o mod Titanium, sabendo que novas armas e armaduras poderosas estão sendo testadas e balanceadas para garantir um ambiente de jogo competitivo.
Mantenha seu inventário organizado com o TrashSlot, garantindo que os itens essenciais estejam sempre ao seu alcance. Aproveite as melhorias adicionais oferecidas pelo mod TrashSlot-Forge para uma experiência competitiva ainda mais aprimorada, sabendo que ajustes experimentais podem ser feitos para manter o equilíbrio do jogo.
Aproveite ao máximo os recursos estratégicos do modpack, como o Video Player, que está sendo aprimorado para fornecer informações táticas valiosas e inspiração para novas estratégias competitivas. Personalize seu ambiente com WATERFrAMES | Online Little Picture Frames, adicionando toques estratégicos de personalidade a cada espaço.
Lembre-se de que o modpack está em uma fase experimental, onde ajustes e alterações podem ocorrer regularmente para garantir a competição mais equilibrada e emocionante possível. Esteja preparado para se adaptar e evoluir à medida que novas atualizações são implementadas.
Prepare-se para uma competição intensa e desafiadora, onde cada movimento conta e cada estratégia é posta à prova. Mostre sua destreza, planejamento e adaptabilidade em meio a um ambiente experimental e em constante evolução!
Contato:
Discord LoganN#1548