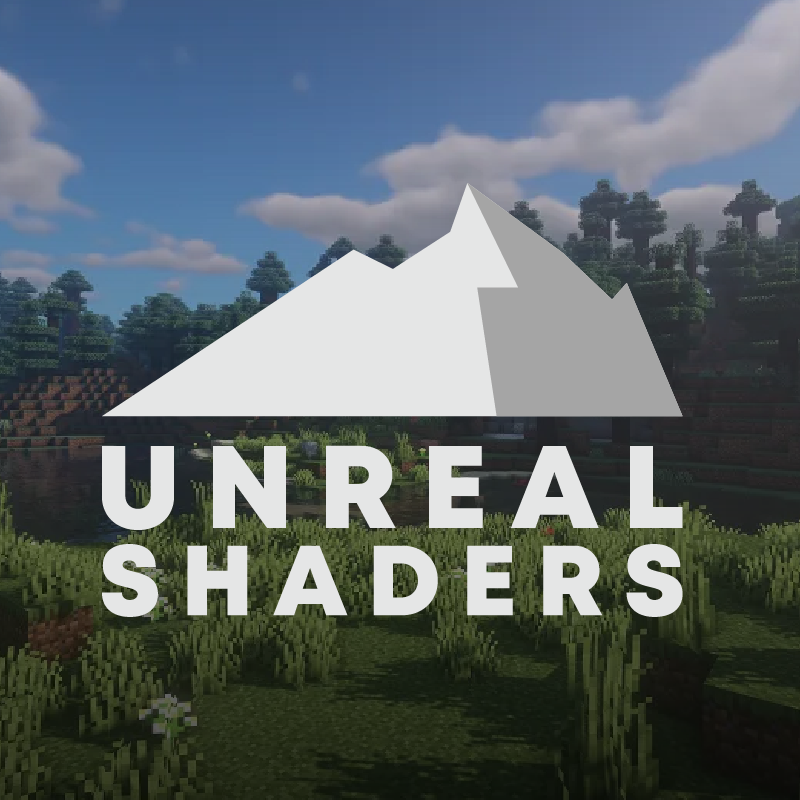 Unreal Shaders



1.20 NOW AVAILABLE!




If you want a server to play with your friends Bisect Hosting offers great servers with lag free connection, highly efficient staff teams, many resources and overall very easy setting up. 6GB is highly recommended, Make Sure To Click Above And Use Coupon!





Unreal Shaders is the ultimate vanilla immersion modpack with no new blocks or mobs added! There is stunning terrain generation, beautiful shaders, unbelievable texture packs some with 3D textures, overhauled sounds, highly FPS boosting mods, revamped nether, a custom music player mod and more! No Optifine needed! Don't play boring vanilla, play this instead!







✅3 Different Shaders To Choose From
✅3 Different Texture Packs To Choose From
✅New Terrain Gen
✅Many New Biomes
✅Immersive Sounds
✅High FPS Boost
✅Better Villages
✅Better Nether
✅Custom Music Mod
✅Zoom (Z)
✅Journey Maps (J)
✅Supports 1.18
✅Supports 1.19





Click above to join my discord server!





To enable shaders, go to pause menu > Video Settings > Shader Packs > Select a shader that's there and click apply (Complementary Shaders used in demo). Select any resource pack to go along (Pixlii PBR used in demo)

I own none of these mods, shaders or texture packs, all credit goes to the authors of them:

- Complementary Shaders (EminGTR)

- Classic 3D 16x Texture Pack (RyanGar46)

- Jicklus Texture Pack (Jicklus)

- Sildurs Vibrant Shaders (SildurFX)

- Pixlli 128x Texture Pack (Illystray)

- Voyager Shader 2.0 (Symbiome67)