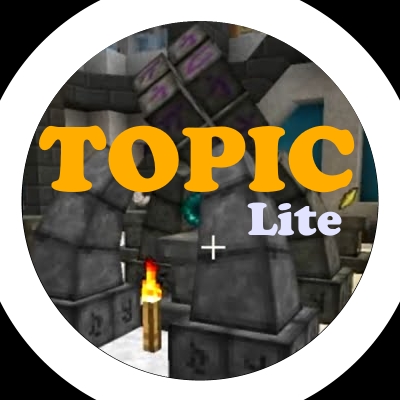 Topic Lite
Description
This is an epic modpack for a lightweight but heavily fun modded survival experience.
This modpack adds lots of content with very few mods. It is sure to give you hours of fun with mods such as Thaumcraft and Ender IO. This modpack is great for those just starting with modded Minecraft or those with a computer that can not handle bigger modpacks. These epic features allow the user to experience modded Minecraft in a fun and simple way. This is a small modpack and it is supposed to be. Watch for updates.
Apex Hosting is an awesome Minecraft server hosting service with great servers, service, and prices. Go check them out by clicking the image below.
See more of Topic Media's Products at https://topicmedia.weebly.com/minecraft.html.
Keep up to date with all of Topic Media's Products at https://twitter.com/TopicMedia1