TNP Limitless 5 - LL5 will start downloading in 5 seconds...
STILL DOWNLOADING MANUALLY??
Join over 10 million players who use the CurseForge app!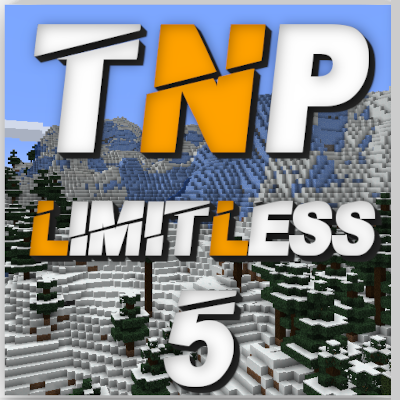 TNP Limitless 5 - LL5
Description
A Modpack on Forge 1.18.2
Lead Pack Developer: Gberqz
Official GitHub Link: GitHub.com/TNP-Limitless-5
The latest Changelog can be found here: GitHub.com/TNP-Limitless-5/Changelog
Some pack features inside this spoiler:
(Spoiler doesn't exist if this page is viewed in a modpack launcher.)
---
Limitless 5
Explore a wild world, conquer dungeons, slay bosses, complete the quest book & much much more, jump in yourself to experience it all !
---

Right now Limitless 5 has roughly 540 mods and 2435+ quests.
---

Explore the all new Caves & Cliffs (Part I & II ) update in full within modded minecraft, the best minecraft experience.


Modlist as of (v2.34.1) : [Link - Click Me!] (Scroll down).
---
- TNP Team, Gbergz.
It's recommended to allocate at least 6, maybe even 8 gb ram or more to your Minecraft client.
Make sure that the launcher you are currently using is on Java 17.
( Images are clickable attached with links! )
Comments are disabled due to it being used for the wrong purpose.
The best place to report issues & bugs is on our [ISSUE TRACKER] or in our discord channel, under #support.