Phase 3 Season 1 The Reckoning will start downloading in 5 seconds...
STILL DOWNLOADING MANUALLY??
Join over 10 million players who use the CurseForge app!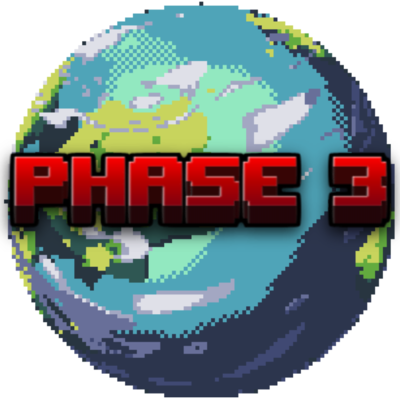 Phase 3 Season 1 The Reckoning
Description
This Modpack offers the features of mods including cool animals and terrain
These will affect your experience whether you play by yourself or friends by making your visual experience
From looking at cool creatures to slaying molten zombies
You can find numerous amount of structures with a ton of loot!
The mods add player enhancing things such as backpacks and artifacts that can boost your health
Many new items including the artifacts and new ores are found through your world!
This Modpack includes
1. Alex's Mobs
2. Biomes o Plenty
3. Quark
4. Xaero's Full Map
5. Backpacked
6. Iron Chest
7. Farmer's Delight
8. Appleskin
9. Jade
10. Repurposed Structures
11. Target Dummy's
12. No chat reports
13. Environmental
14. Enchantment Descriptions
15. Another Furniture
16. Advancement Plaques
17. Nether Depths Upgrade
18. Artifacts
19. Rotten Creatures
20. Personality
21. Autumnity
22. Tetra
23. Waystones
24. Not Enough Animations
25. Corpse
26. Creeper Overhual
27. Better Third Person
28. Goblin Traders
29. Chat Heads
30. Upgraded Netherite
31. Tool Stats
32. Starter Kit
33. SIMPLE VOICE CHAT!!!
34. PlayerRevive
35. Shield Parry
36. Nether Portal Spread
37. HT's Treechop mod
38. Neapolitan
39. Upgrade Aquatic
40. Effective
41. Eating Animation
42. Boatload
43. Miners Helmet
44. Jumpy Boats
45. Bygone Nether
46. immersive Paintings
47. Nyf's Spiders
48. Supplementaries
49. Armor Statues
50. Swing though grass