My Leeg Academia will start downloading in 5 seconds...
STILL DOWNLOADING MANUALLY??
Join over 10 million players who use the CurseForge app!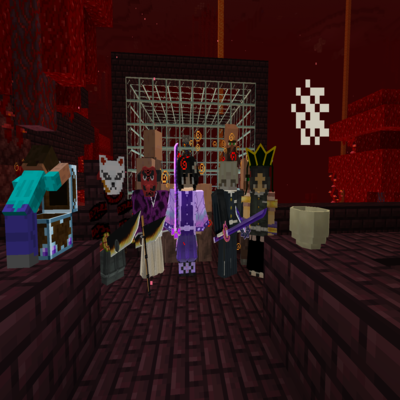 My Leeg Academia
Description
Leeg PP Modpack Server
This modpack is a lightweight modpack for Minecraft 1.16.5 with mods surrounding around Chainsaw Man and My Hero Origins modpack.
The main focus of this modpack will be adding in small exploration content such as Biomes O' Plenty and Lost Cities.
Features:
Version 1.16.5
Around 30 mods
Waystones - Be able to teleport from places to places
My Hero Academia Origins - Choose a variety of different quirks
Minimap & Map - Create waypoints
Chainsaw Man - Become a hybrid or use contracts from Chainsaw Man
Over 30 Biomes including Lost Cities - Explore different places
Cosmetic Armor - Hide true armor with cosmetic armor
Teleport Ask - Ask to teleport to people using commands