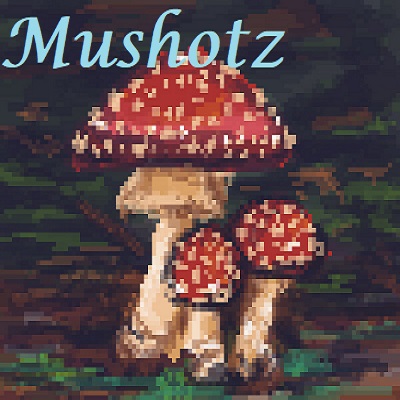 Mushotz
Description
1.18.2 forge 4.2.2
Welcome to Mushotz! an Adventuring / Tech & Magic mod that offers a whole new world of mysteries to explore. This pack is meant to bring magic and tech together in a Large world filled with new biomes and dimensions. The biome generator is "Oh the biomes you'll go!" along with dimensional mods such as "Twilight forest". This is meant to be an exciting multiplayer experience that brings the creativity out of everyone who would love to either start a modded adventure, or to create unique machinery that can automate life itself. There is also a ton of quality of life changes in order to make the experience unique to each player and to offer a guiding hand for those who aren't similar with a lot of the mods installed within the pack, some of those mods would be "Just enough Items (and addons), Jade, Controlling, Tool belt, FTBUltimate, and more! Mushotz comes equipped with a variety of weaponry and tools that enables the player to choose different methods of fighting off monsters and bosses. One mod that can assist players in creating a truly unique tool set would be "Tinker's Construct" a personal favorite of mine as well. This mod comes equipped with tons of metals, tools, weapons and armor that can revamp whichever adventure you're going on! There is a strategic element to the pack which causes incentive for the player to explore the world around them and enables them to turn the world into their own machine they can manipulate to their liking. There is a level of challenge to this pack as well, for the darkness is also your enemy! making the player more aware of their surroundings, brighten those dark corners up! The warden and deep dark are also included in this version, beware!
The goal of Mushotz is to offer a world to come back to, one filled with new biomes, new weapons, updated mod versions and and overall overhaul (say that 10x fast) of Minecraft as a whole. It is NOT a vanilla+ experience and but a complete revamp. It was also built around the idea of Multiplayer, this pack is better shared with others but also provides a fun and challenging experience if you fly solo!
some featured mods include:
- Tinkers' construct
- Ars nouveau
- Ars Magica: Legacy
- Botania
- Create
- Effortless building
- Macaws Doors, Trapdoors, Furniture, Lights & Lamps, Windows, Fences & Walls
- Naturalist
- The Twilight forest
- Warden and Sculk
- Occultism
- Engulfing Darkness
- Journey Map
- Travelers backpack
- Simply Swords
- Artifacts
- Just Enough Items (along with JEI addons)
- Mine colonies
- Nutritional Balance
- Oh the Biomes you'll go!
- Pam's HarvestCraft 2
- Storage Drawers
- Witch Mobility
- Eyes in the Darkness
- Every Compat
- K-Turrets
- Medieval Siege Machines
- Better Fishing Rods
- Gravestone
- Nether Depths Upgrade
- Tiny Skeletons
- Duckling
- Mr Crayfish Furniture mod
- and more!
Main Tech/Magic & Progression mods:
- AppliedEnergistics2
- Botania
- Create
- Tinkers Construct
- Ars Nouvaeu
- Ars Magica: Legacy
To summarize things, The goal with the pack is to create a newer modded experience consisting of the new versions of Minecraft while also engulfing the player with a fun new way to explore, discover and create new methods of progression with the different set of tools and spells available! Find new creatures and conquer different bosses, build machines that build your house for you, create or discover a town and become a nations leader! The world is your spell, how will you cast it?