Modulity will start downloading in 5 seconds...
STILL DOWNLOADING MANUALLY??
Join over 10 million players who use the CurseForge app!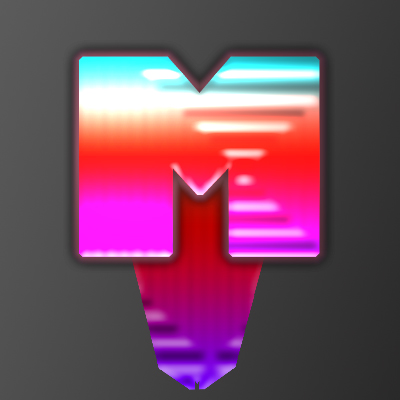 Modulity
Description
Welcome to

Check my new modpack -> KidZ 4 - Dragons and Creepers
A compilation of tech mods ready to go from bedrock to the machines.
Grab the resources from your mining machines, fly around with your jetpack.
Research some new technology and prepare some neon lights for your new room.
Defend your base with some auto-turrets and missile launchers.
In my modpacks, you may discover amazing mods you never tried before.
---
Modulity is officially partnered with BisectHosting. Use code maxwelljonez for 25% off the first month. The servers are really high quality and client service is very friendly. They have servers all around the globe. I can only highly recommend them.
---
---

---
RECOMMENDED
Min 4GB RAM (local)
Best 6GB+ RAM (local)
Min 6GB RAM for servers

TECH:
WORLD:
COMBAT:
New Weapons including guns!
LIFE:
Quality of Life Items

Decoration Sets

Extra Foods
EXTRA:
Sound emphasis extended for a better immersion.

Custom Music (some are unique handmade songs)
PLANNED FEATURES
Tweaked Crafting Recipe to Enhance the Experience
Items Locked with a Meaningful Progression
Quests to help you move forward
and more..
BUGS & CONFIG TIPS
Please report bugs. This is still WIP.
Config tips if you have trouble running the modpack:
Older GPU?
- Disable resourcepack
- Edit in \Modulity\config\immersiveengineering-common.toml
stencilBufferEnabled = false
Thanks to all mod developers, this wouldn't be possible without you ;)
Positive comments to help improve are highly welcome.
MODLIST
Check dependencies here --> https://www.curseforge.com/minecraft/modpacks/modulity/relations/dependencies
DEV SERVER ON WHITELIST
You want to join the test server? Hop on the discord and get whitelisted :)
Please do NOT rehost/redistribute the modpack or any of its content, logo, name, custom configs, art on other platforms.
Of course it is OK to stream/shoot/make/share screenshots and videos of the modpack and its in-game content.