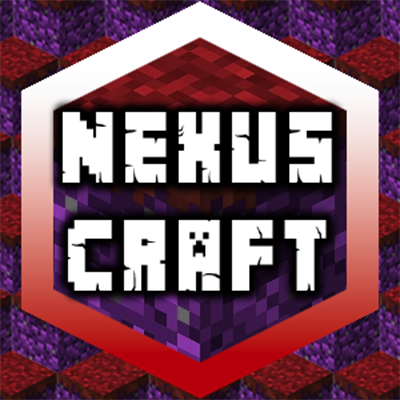 NexusCraft Redux
Description
This modpack focuses on a little bit of everything! starting from tech all the way to magic. it also has adventure, automation, farming and more things like being able to build your own town and collect legendary artifacts and explore a new world.

----- This modpack adds -----

Multiple new dimensions from mods like Twilight Forest, Blue Skies and Tropicraft that you can explore for an nearly unless adventure!

Tech and automation by Applied Energetics 2, Thermal Dynamics and Foundations and more! To automation nearly anything you wish!

Many new tools from Tinkers Construct and many other mods for mining, crafting, farming and building.

New ways of farming and food from aquaculture and mystical agriculture .

Many New Biomes from Oh The Biomes You'll Go.

DRAGONS! that the player can fight and tame. from Ice and Fire.

Many new structures from YUNG's mods, Dungeons crawls and MANY MORE to feel out the world more and give the player things to explore.