Lew's Jurassic Pack will start downloading in 5 seconds...
STILL DOWNLOADING MANUALLY??
Join over 10 million players who use the CurseForge app!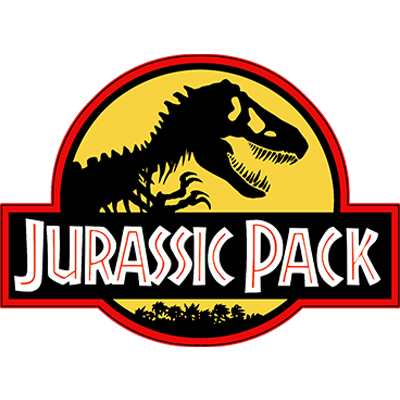 Lew's Jurassic Pack
Description
Lew's Jurassic Pack brings Dinosaurs to Minecraft better than ever before, we've added extra building blocks and items from popular mods such as Macaw's series and Extended Lights.
Use ComputerCraft to keep tabs on your park's systems and Security Craft's extensive collection of blocks, fences, lasers and sensors to keep your dinosaurs in, and your guests out. Take a look at Platforms' Platforms to create beautiful viewing decks or even a wooden rollercoaster for your park.
The possibilities really are endless, you can build the Jurassic Park of your dreams!
Can you contain the dinosaurs? Or will the park fall down in disaster? There's only one way to find out. Play Lew's Jurassic Pack Today!
Join our Discord!
Get help.
Need help? You can check out our wiki or message our Discord.
This modpack contains:
Aquaculture 2
Biomes O' Plenty
CC: Tweaked
Fairy Lights
FallingTree
Gauges and Swithces
GraveStone Mod
Hwyla
Iron Backpacks
Iron Chests
JEI Hider
JEI Integration
JEI Villagers
JurassiCraft
Just Enough Items (JEI)
Macaw's Bridges
Macaw's Doors
Macaw's Furniture
Macaw's Roofs
Macaw's Windows
NetherEx
Pam's BoneCraft
Pam's BrewCraft
Pam's DesertCraft
Pam's HarvestCraft
Platforms
Project Red - Base
Project Red - Combat
Project Red - Fabrication
Project Red - Integration
Project Red - Lighting
Project Red - Mechanical
Project Red - World
Security Craft
Serene Seasons
Torch Slabs Mods
Waila Harvestability
Wawla - What Are We Looking At
Plus: Clumps, Discord Rich Presence, It's the little things, Modpack Configuration Checker, Custom Main Menu, Resource Loader.
Libraries: ShetiPhianCore, MrTJPCore, LibraryEx, LLibrary, CodeChicken Lib 1.8.+, Erdbeerbaer's GUI Library, Forge MultiPart CBE.