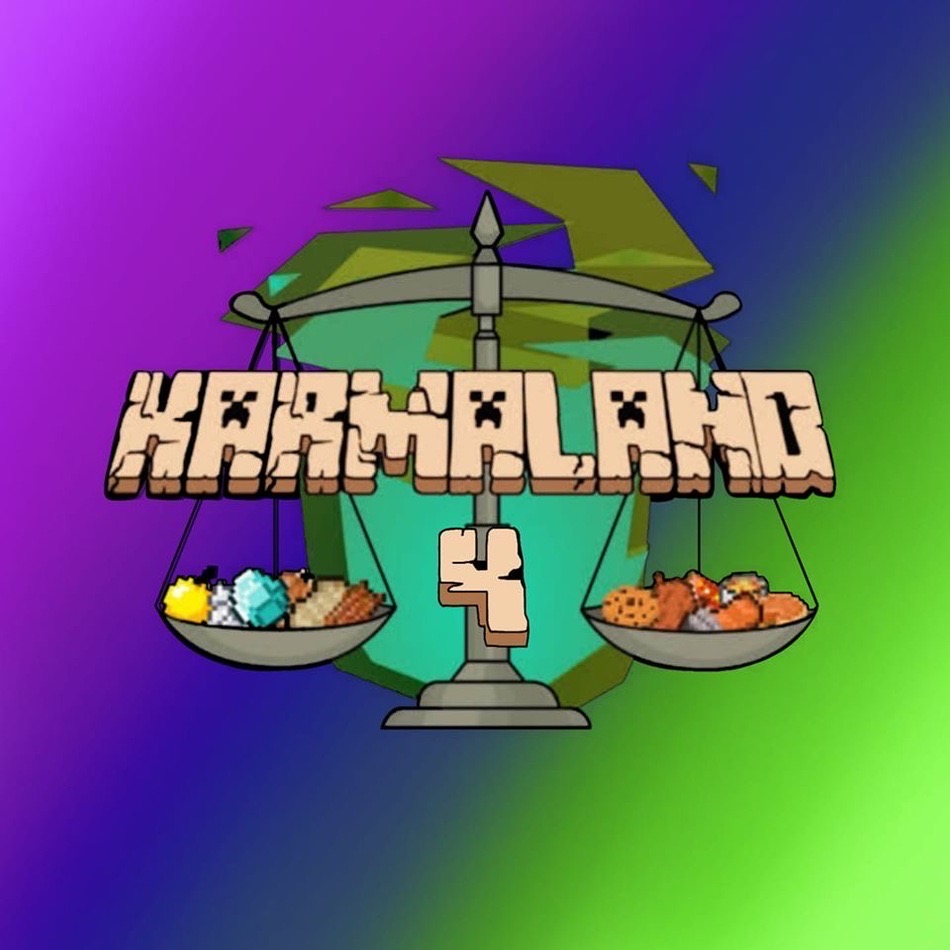 Karmaland 4 **No oficial**
Description
-Disfruta de los mods vistos en la serie, cuidado con la luna roja y los animales salvajes.
-Securiza tu casa si juegas con amigos, busca dragones y otras monturas fantásticas.
Páginas:
PARA INSTALAR EL PACK->> descarga https://www.twitch.tv/downloads <<abres la aplicación>> <<pestaña modificaciones>> <<minecraft>> <<ver paquetes de modificaciones>> <<buscar (Search) "Karmaland 4">>
Modification package based on the Karmaland 4 YouTube series.
-Enjoy the mods seen in the series, watch out for the red moon and wild animals.
-Secure your home if you play with friends, look for dragons and other fantastic mounts.
Ram 4gb+
Para arrancar el servidor sigue el archivo leeme que hay dentro.

Plugins para el servidor recomendados (colocarlos dentro de mods/plugins):
holograms
LuckPerms-Sponge
Nucleus
PlaceholderAPI
projectcore
projectportals
projectworlds
WelcomeTitles
- Por cuestión de licencias no puedo subir el server pack con los plugins, podéis descargarlos de https://ore.spongepowered.org/
También he subido los que estoy usando y que recomendaron usuarios aquí http://uploaded.net/file/pzjqygnj