Insomnia: Hardcore | Origins, RPG & Vanilla++ will start downloading in 5 seconds...
STILL DOWNLOADING MANUALLY??
Join over 10 million players who use the CurseForge app!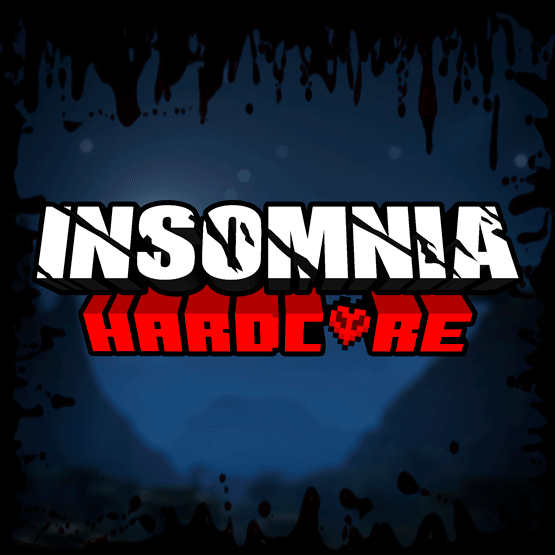 Insomnia: Hardcore | Origins, RPG & Vanilla++
Description
Get ready for the ultimate hardcore adventure with 'Insomnia: Hardcore'! Experience a new level of immersion and exploration with enhanced world generation, improved combat and new dungeons to conquer. With a unique revival system in place, your hardcore journey doesn't have to end prematurely just because one player in the group dies. Discover new content and mechanics that adds depth to the game, all while not straying too far from the classic 'vanilla' feel of Minecraft.
-[ Difficulty Changes! 💀 ]-
Sleeping disabled!
Limited lives! (Can be disabled if not desired)
Increased mob spawning at night!
Caves gets dark. Very dark!
Mobs attempt parkour! [Link]
-[ Designed for Multiplayer! 📶 ]-
Official Server!
Proximity Voice Chat!
Revive Potions!
Recurring Respawn Waves! [Link]
Random Spawn Locations!
Chunk Claiming!
-[ Origins and Classes! 🦍 ]-
As you enter a new world, get ready for an important decision: choosing your Origin and Class. Each option comes with its own set of fun quirks, buffs, and debuffs. So take your time and weigh your options carefully before embarking on your exciting adventure.
-[ Enhanced World Generation! 🌍 ]-
Improved Overworld, Nether and End generation!
New dungeons!
Reworked vanilla structures!
Bunch of new village types!
Safehouses to take shelter in when exploring!
-[ OptiFine Features Built-In! ✅ ]-
Shader Pack Support! ✔
Improved Framerate! ✔
Better Grass! ✔
Connected Textures! ✔
Emissive Textures! ✔
Custom Entity Models! ✔
Random Entity Textures! ✔
Custom Item Textures! ✔
Custom Fog Color! ✔
Animated Textures! ✔
Custom GUI Textures! ✔
Zoom Button! ✔
See dependecies.
or...
Modlist from 'Insomnia: Hardcore - v1.3.0': [Link]