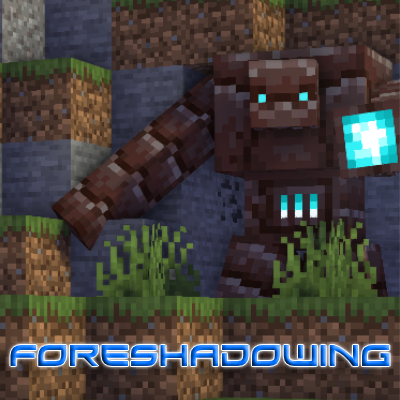 ForeShadowing
Description

If you want a server setup for the Fore-Shadowing mod pack with zero effort, get a server with BisectHosting and receive 25% off your first month as a new customer using the code kreezxil
Mankind has existed too long upon the Earth without the direct influence of God. In addition to his technological abilities he has begun to take serious what was once forbidden knowledge.
This pack will take you on a mad journey through some popular and other unheard of Magic Mods. Because the pack is based on the Current Age of Man parallel journeys through Technology will also be included.
The pack runs on potato powered computers and requires a minimum of 3.5GB to run at full FPS. This is a lie, you will need a Rump Roast to power up this pack!
Help a Veteran today
I am Veteran of United States Army. I am not legally disabled. But I do love to make these mods and modpacks for you guys. Please help me to help you by Donating at
.
Logo Src: https://www.flickr.com/photos/koolmann/4087503407