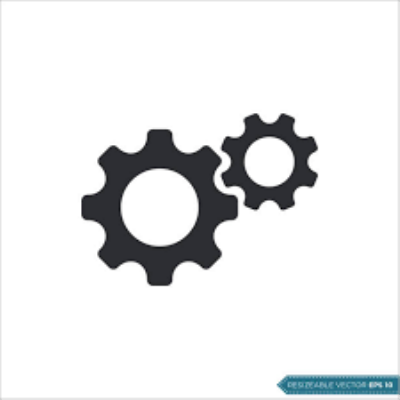 Farm World
Description
This pack is for people who like farming but also want a little more mobs in the world.
With progression it is possible to automate the farms as well as process resources automatically through mods like Create.
And if the base gets too tight, you build another one. The connection is possible by trains, cars or planes.

As you expand you will find more and different resources.
These in turn allow you to build and automate more. But also to get stronger.

 No friend of base building? No problem, grab a backpack and explore the new biomes.
Or go to new dimensions like the Twilight Forest. The only limits are your imagination.


Mods that are included:
[Vinery] Let's do Wine!
von satisfyL
[SBM] Cardboard Boxes
von BuiltBrocken, QueenOfMissiles, bl4ckscor3
Advanced Chimneys
von EnderLanky
Advanced Mining Dimension
von henkelmax
Additinoal Guns
von AutovwDev, casualnolifer_
Alex's Delight
von NCP_Bails
Alex's Mobs
von sbom_xela
Animal Feeding Trough [Fabric | Forge | Quilt]
von Slexom
Animalistic
von ALe96
Architectury API (Fabric/Forge)
von shedaniel
Balm (Forge Edition)
von BlayTheNinth
Better Advancements
von way2muchnoise
Beyond Farming
von Leonniclass
Biomes O' Plenty
von Forstride
Builders Crafts & Additions (Forge)
von MRHminer
Caelus API (Forge)
von TheIllusiveC4
Carry On
von Tschipp
Charged Explosives
von oitsjustjose
Citadel
von sbom_xela
Cloth Config API (Fabric/Forge)
von shedaniel
Cluttered
von beelake
Collector's Reap
von brnbrd
Colytra (Forge)
von TheIllusiveC4
Controlling
von Jaredlll08
Cooking for Blockheads
von BlayTheNinth
Corn Delight
von sz0999312
Corpse
von henkelmax
Create
von simibubi
Create : Armory
von Chilllliii
Create : Misc & Things
von to0pa_fr
Create Big Cannons
von rbasamoyai
Create Chunkloading
von embeddedt
Create Compact Exp
von nocubeyt
Create Crafts & Additions
von MRHminer
Create Electrified
von TardisEngineer
Create Enchantment Industry
von DragonsPlus
Create Jetpack
von possible_triangle
Create Mechanical Spawner
von oierbravo_mc
Create Ore Excavation
von tom54541
Create Slice & Dice
von possible_triangle
Create Train Additions
von ma_do_15
Create: Alloyed
von MythrilBagels
Create: Electric Stonks
von nilBlade
Create: Extended Cogwheels
von Rabbitminers
Create: Extended Flywheels
von Rabbitminers
Create: Modern Train Parts
von dugske
Create: Steam 'n' Rails
von mattentosh
Creeper Firework
von DragonsPlus
Critters and Companions
von joosh_7889
Croptopia
von thethonk
Cultural Delights
von NCP_Bails
Decorative Blocks
von stohun
Diagonal Fences
von Fuzs
End's Delight
von foggyhillside
Engineer's Decor
von wilechaote
ESSENTIAL Mod
von SparkUniverse_
Exotic Birds
von ThePavoReality
Explosion't
von Harmonised_
Farmer's Delight
von vectorwing
Farmer's Respite
von lumpazl
FastFood Delight
von akaneo2
Flywheel
von jozufozu
ForgeEndertech
von EnderLanky
Framework
von MrCrayfish
Frozen Delight (A Farmer's Delight Add-on)
von nocubeyt
Frozen Up
von ninnih_
Fruit Trees 🍊
von Snownee_
GeckoLib
von Gecko
HT's TreeChop
von hammertater
Immersive Aircraft [Fabric/Forge]
von Conczin
Immersive Engineering
von BluSunrize
Intelligence: Quarry
von unhappywithoutu
Inventorio (Forge)
von Lizard_OfOz
Italian Delight (A Farmer's Delight Add-on)
von walta_whit
Just Enough Items (JEI)
von mezz
Just Enough Resources (JER)
von way2muchnoise
Kiwi 🥝 (Forge)
von Snownee_
Kotlin for Forge
von thedarkcolour
Macaw's Bridges
von sketch_macaw
Macaw's Windows
von sketch_macaw
Map Atlases [Forge]
von lilypuree
Miner's Helmet
von ModdingLegacy
MineTraps
von XxRexRaptorxX
Mo' Guns
von Bomb787
MOA DECOR: BATH
von moa666creator
Moonlight Lib
von MehVahdJukaar
Mouse Tweaks
von YaLTeR
MrCrayfish's Furniture Mod
von MrCrayfish
MrCrayfish's Gun Mod
von MrCrayfish
Mushroom delight/grzybowa roskosz
von kokoskli2137
Mysterious Mountain Lib
von sz0999312
Neat
von Vazkii
Nether's Delight
von lumpazl
NoCube's Villagers Sell Animals
von nocubeyt
Ocean's Delight
von scouter567
Odeberries Replanted
von Mrbysco
Platforms
von ShetiPhian
Prelaw's Blocky Siege
von PrelawAverage5
Puzzles Lib [Forge & Fabric]
von Fuzs
Regrowth
von MacTso
RFTools Base/
RFTools Power
von McJty
Scuba Gear
von ModdingLegacy
Security Craft
von Geforce132
Server-side Vein Miner & Tunneler
von Tourmi
ShetiPhianCore
von ShetiPhian
Signpost
von Gollorum
Sophisticated Backpacks
von P3pp3rF1y
Sophisticated Core
von P3pp3rF1y
Solar Energy
von paulojjj2
Storage Drawers
von Texelsaur
Supplementaries
von MehVahdJukaar
Supplementaries Squared
von plantspookable
TerraBlender (Forge)
von TheAdubbz
The Missing Villages
von bigreefer420
The Twilight Forest
von Benimatic
Tofu Delight
von bagu_chan500
TofuCraftReload
von sz0999312
Ultimate Car Mod
von henkelmax
Untitled Duck Mod (Forge)
von Okabintaro
XP Tome
von bl4ckscor3