Demon Slayers Unleashed - Server Ver. will start downloading in 5 seconds...
STILL DOWNLOADING MANUALLY??
Join over 10 million players who use the CurseForge app!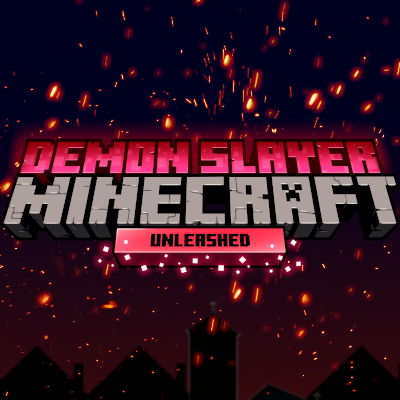 Demon Slayers Unleashed - Server Ver.
Description


This is a very combat based modpack focused around the Demon Slayer mod by Orca.
Gather resources and build your empire!

Explore the land fighting demons or prey on humankind. Get yourself your own Nichirin Sword and become a Demon Slayer surveying the land and taking out any demon that crosses your path. Or become a demon by drinking Muzan's blood and prowl the land for human flesh. Just make sure your indoors before the sun comes up!

Server is in testing phase but please join!
DSUnleashed.modded.fun
Thank you Bisect for sponsoring our modpack!

Credit out to respective mod developers.
Make sure to check out the aquaculture mod by Shadow