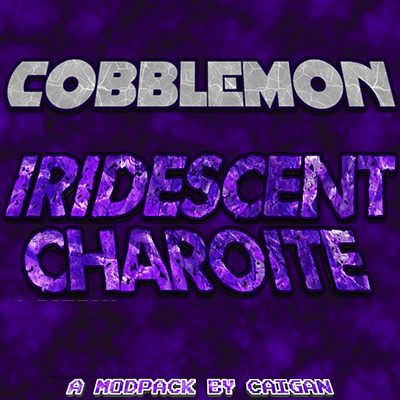 Cobblemon - Iridescent Charoite
Description
Welcome to the latest Research adventure from The Ferret Business!
A new world awaits, full of new and interesting things to discover!
Explore a beautiful world courtesy of Terralith, populated by various landmarks and structures from YUNG, Towns and Towers, and more!
Explore on foot with tools like Grappling Hooks and Hookshots or grab some wheels with Automobility. Take to the skies with Immersive Aircraft, and to the seas with Small Ships!
There are not just hundreds of Cobblemon to find and collect!
Explore forgotten ruins and dark dungeons to find magical Artifacts and Things!
Try your luck and collect all the Plushies!
Mine and cave for rare metals and materials, and create neat armors, tools, and weapons!
Choose an animal Origin to change up your play style! (Being a mouse smaller than a Rattatta is a whole different experience!)
Collect all sorts of equipment, and then transform your outfit to match the prettiest items using Cosmetic Armor and Transmog!
Build your home, base, or town with the wide variety of building and decoration blocks, as well as tons of furniture!
Vivecraft included and tested to work with included mods! (Keyboard still needed for some interactions)
[A Bit of Magic, A Bit of Tech, A Bit of Cooking]
Included are some mods to enjoy alongside Cobblemon collecting : Hex Casting for some unique magic, Tech Reborn for some techy fun, and Farmer's Delight and lots of addons to explore culinary delights!
[A Questbook for Guidance]
A small questbook is included with a few dozen quests! The quests point out all the mods included and where to start with them, and reward you with coins to spend on a few items in a built in Shop!
[Community Friendly]
The pack is built with multiplayer communities in mind! Lootr ensures that many people can explore and find treasure. Simple Voice Chat enables folks to talk with proximity based voice.