Antimatter Chemistry will start downloading in 5 seconds...
STILL DOWNLOADING MANUALLY??
Join over 10 million players who use the CurseForge app!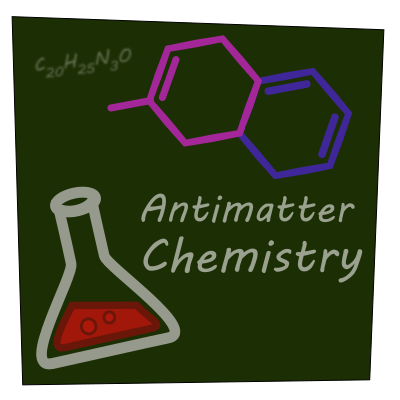 Antimatter Chemistry
Description
Antimatter Chemistry is a questing/progression pack inspired by Anti-Material Energy (1.7.10) by Parcel31u. You find yourself stranded in the Antimatter dimension with nothing but some basic gear, a chemistry set, and the hopes of returning back to your home.
Coming in at about 100 mods, this pack loads quick and performs well on potato computers, but still remains a unique hand-crafted and engaging experience that can provide dozens of hours of fun.

---
Looking for an easy way to host an Antimatter Chemistry server? Check out Akliz server hosting, they have one-click installation available for this pack.
---
Featuring Mods:
Alchemistry (My own mod, forms the foundation of the pack)

Nuclearcraft

Extra Utilities 2

Atum 2

Avaritia (For those who care to use it in the end-game)

Draconic Evolution

Deep Mob Learning

Thermal Expansion

RFTools (& Dimensions)
Main Quests (as of 0.4.13)
Pack Logo by Klebestreifen