Amnesia will start downloading in 5 seconds...
STILL DOWNLOADING MANUALLY??
Join over 10 million players who use the CurseForge app!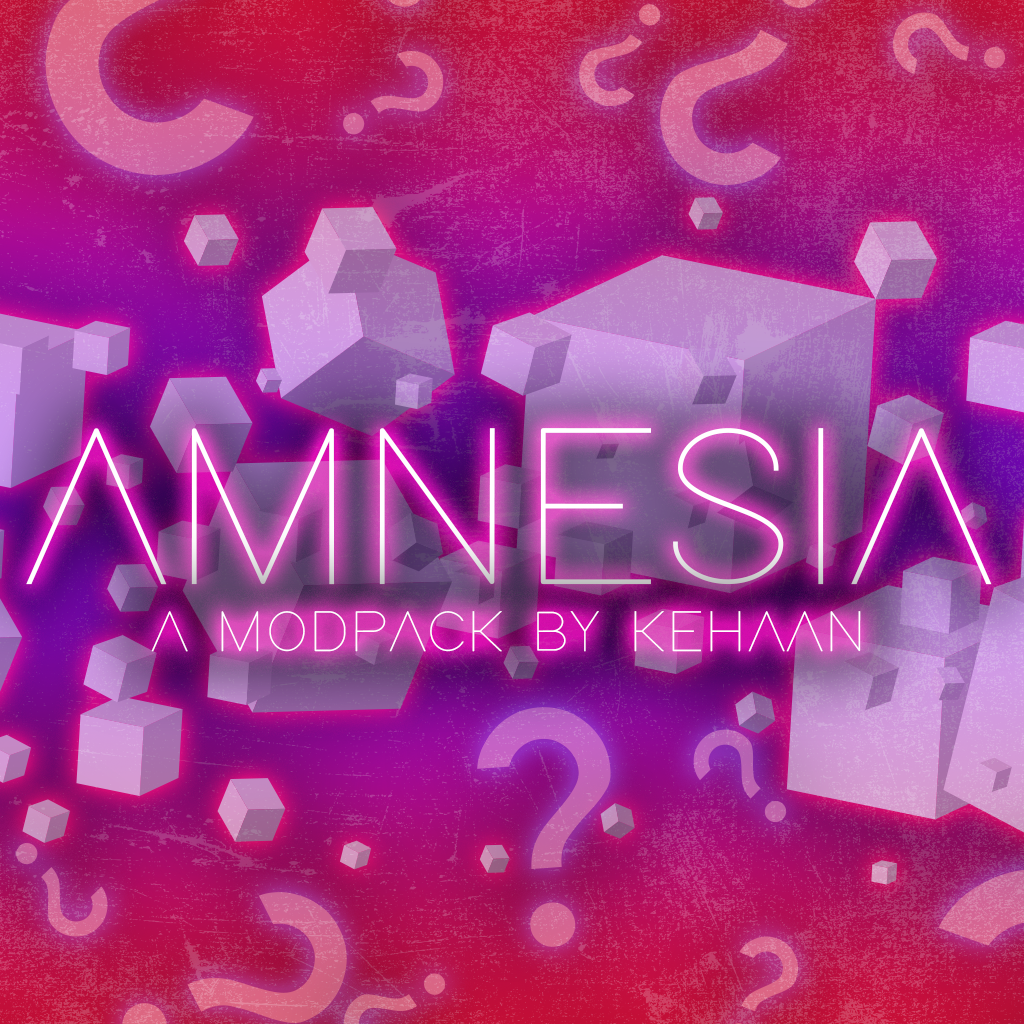 Amnesia
Description
I forgot what i was supposed to write here…
Oh right, Amnesia is a modpack about the whole world having amnesia. Every 5 minutes, all recipes will change randomly (recipe randomizer), mob drops will be different and even block drops too. The pack features custom advancements, with a reward for completing all of them. There is also custom items, that lets you cure Amnesia, a clock to see when Amnesia happens. A machine to craft using amnesia and much more.
Broken textures or even bugged terrain generation is a normal thing in Amnesia. This pack have lots of surprises.
Kehaan's Blog (Pack dev): http://kehaan.me/
Kehaan's YouTube: https://www.youtube.com/user/Kehaan
Kehaan's Twitter: https://twitter.com/KehaanDK
Mod dev: https://twitter.com/ParkerMc01
Pack Art made by: https://twitter.com/hub3rt
If you record/stream this pack, please leave a link back to this page and or my twitter.