All in One [Modded One Block] will start downloading in 5 seconds...
STILL DOWNLOADING MANUALLY??
Join over 10 million players who use the CurseForge app!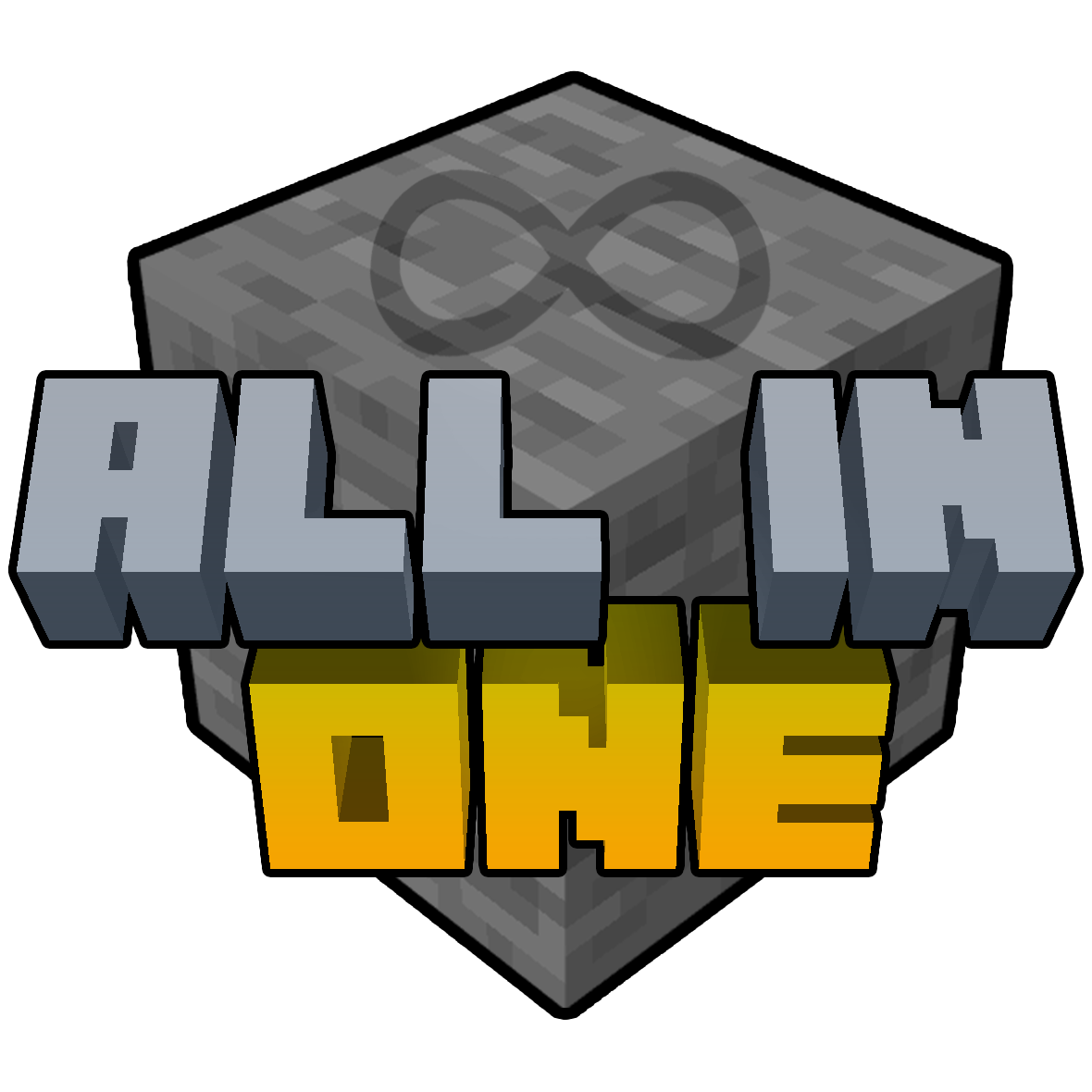 All in One [Modded One Block]
Description


All in one is a modded One Block modpack with 12 different phases :
Flatland. Dirt, grass, leaves, . . .
Farmland. Different blocks from farmer's delight, wheat block, pumpkin, melon, . . .
Undergound. Ores that you can find in the overworld, hostile mobs from the overworld, . . .
Overworld. A mix of previous phases + more from the overworld.
Astral. A phase based on Astral sorcery.
Magicka. A phase based on Ars nouveau.
MagicBundle. A mix of Astral and Magicka phases.
Abyss. Different blocks from ocean. Prismarine, Elder prismarine (from Quark), . . .
Bumblezone. Different blocks from the bumblezone dimension.
Nether. Ores and mobs that you can find in the nether dimension.
End. Ores and mobs that you can find in the end dimension.
All in One. A mix of all phases !
You can receive blocks that are guaranteed in a phase. Like a chest with your first collector crystal from Astral sorcery for example.
Interested in hosting a server to play with friends ?

Use my code all-in-one to get 25% off your first month.
I recommend you at least 4GB for your server.
Big thanks to Squidgyface1478 for the logo !
Thanks to kubejs, the growth speed from botany pot is slightly nerfed and crafts of block breakers (bore lens from botania or the mechanical drill from create for example) need end air bottles.
Thanks to time is up, Your exploration of different dimensions is limited in time. So you need to use some tricks if you want get all what the dimension offers. Or simply mine your one block.

Modpack let's plays (videos)
English
DanRobzProbz
Ector Vynk
Both are pretty good let's plays.
Create mod tutorial (videos)
This channel focuses on the Create mod. There you can find a complete tutorial and tips for the mod.