Get a server today and enjoy this modpack and its features. Use BisectHosting for a super fast and super reliable server solution! Simply click the banner below or click here and use the code 'gamerpotion' to get 25% off the price. BisectHosting is the #1 preferred Minecraft server choice these days. You can one-click install modpacks and start playing with your friends in minutes. Just click below banner to start your Minecraft server experience today!

Ram - 4GB for optimal gameplay
Minecraft version - 1.18.2
Your vanilla experience will be further enhanced thanks to the following features:

Ever wanted to play Minecraft with your friends but they didnt know how to install modpacks? well this pack is aimed at exactly that situation. With all mods being full server-side, you will not have to worry about loading modpacks on everyone's machine. You can use any pack or client and just connect to the server with the files from the pack and the same will apply to your friends.
This pack features 50+ server side mods to make your server more fun to play on! With quests and a ton of quality of life mods your users will never get bored on the server.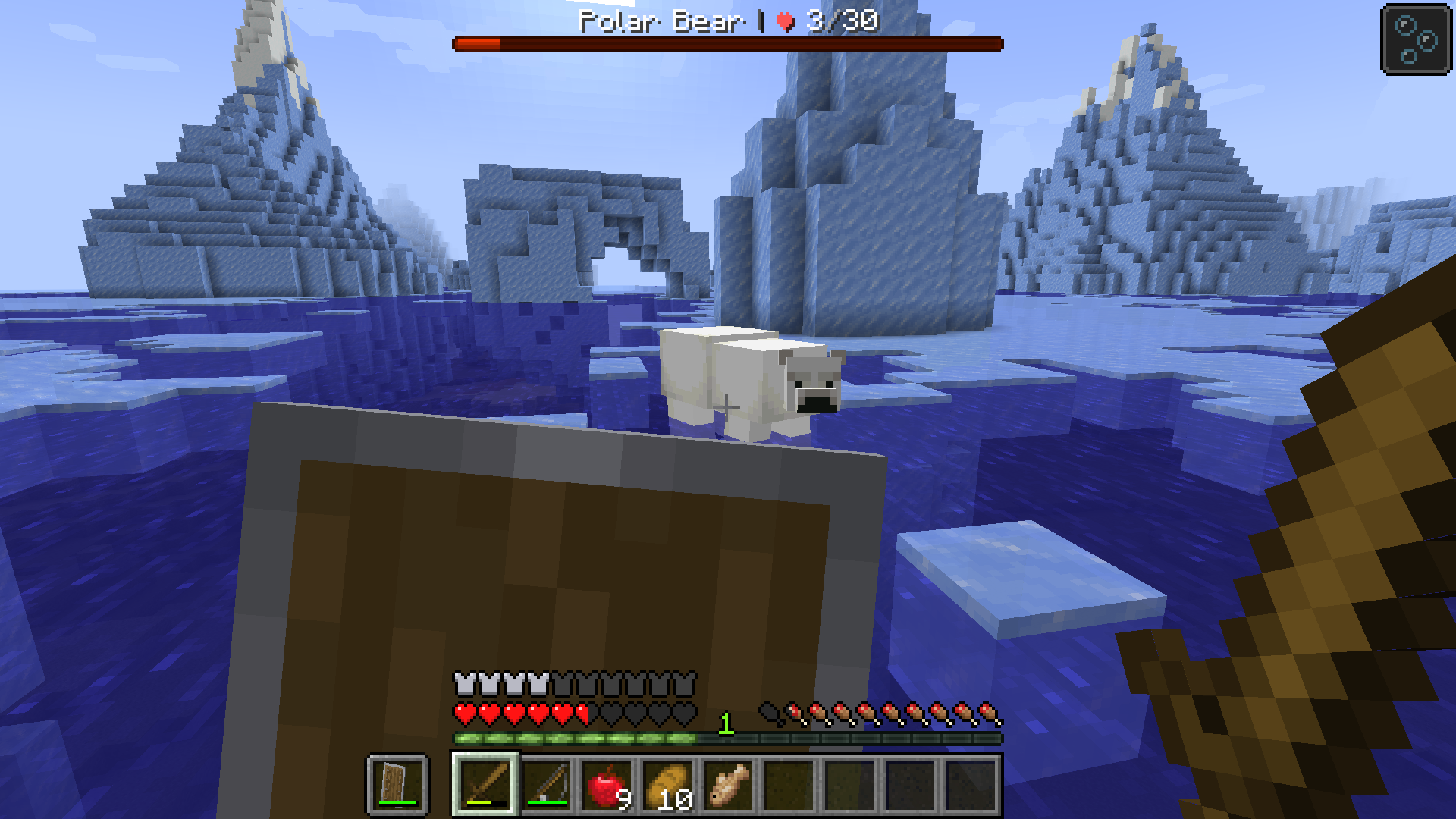 Questing is very easy in this pack. This pack includes repeatable Fishing quests that give you loot chest rewards for catching specific fish. You can keep doing these quests (at a 30min interval) to keep getting rewards.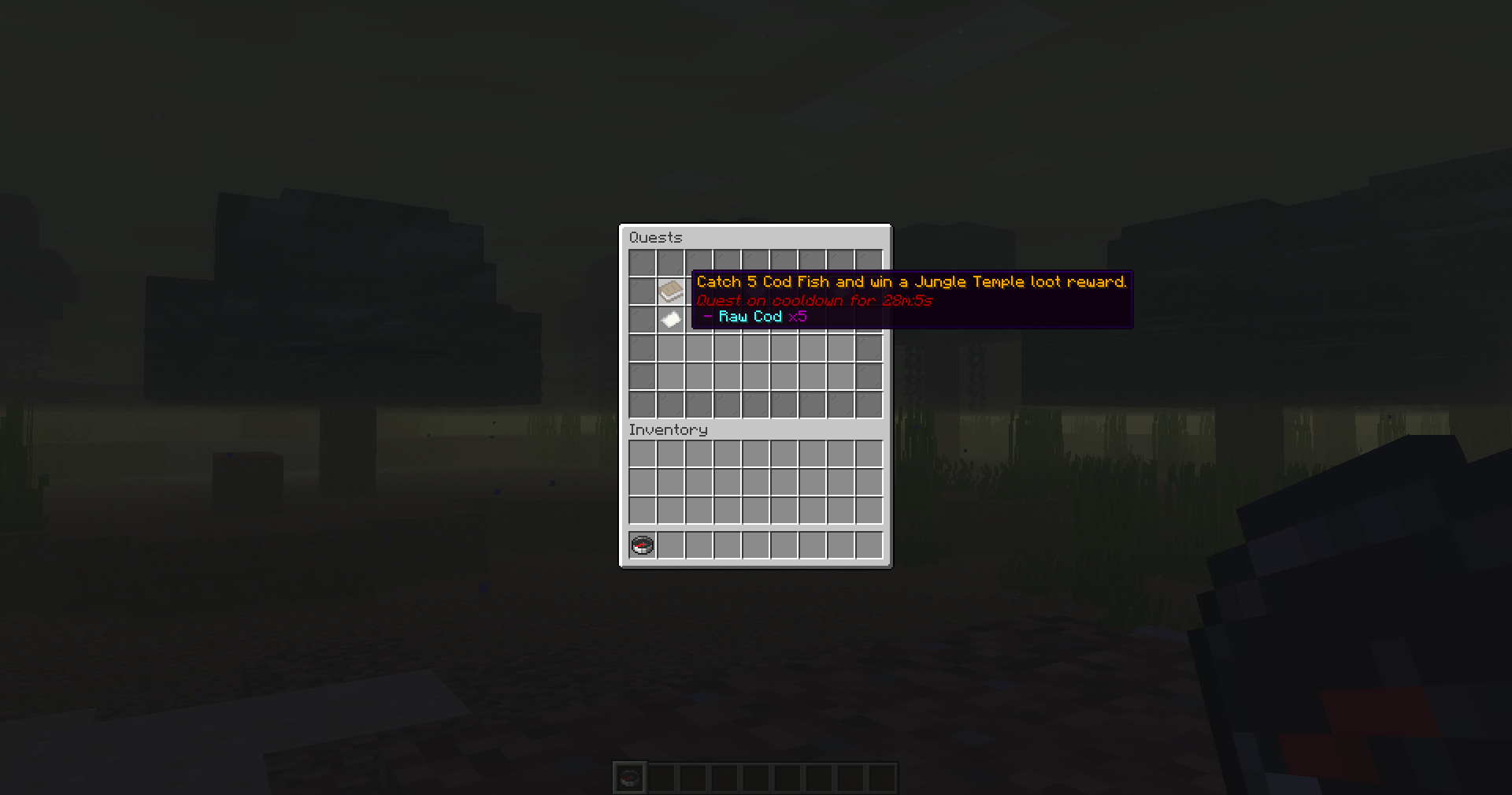 After you have set up your server or created a single player world. Go to the world folder, then locate the 'datapacks' folder. Place the 'gamerpotion_quests.zip' file inside the datapacks folder and restart your server.
Once you connect to the server and join the world, simply use the command:- /simplequests to start using the questing mod. Use the below commands to show and submit
/simplequests show = shows the quests available
/simplequests submit = use this after completing any of the quests to gain your rewards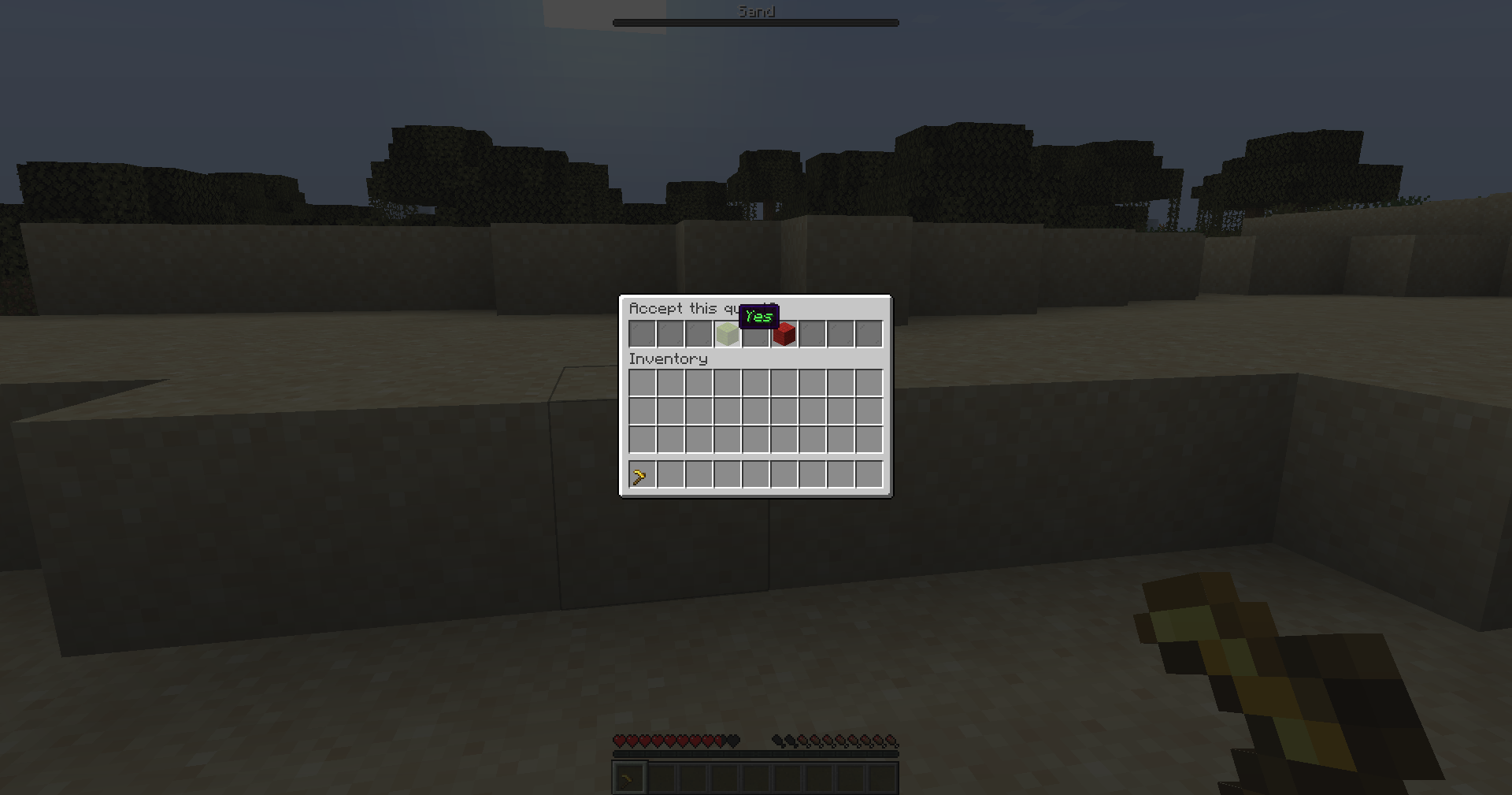 There are many Quality of Life server side mods in this pack for you and your friends to enjoy
RPGSTATS - Use the command /rpgstats and view different stats for your character

DEATH COMPASS - leads you to your last place of death where you can find your items. Thanks to the Universal Graves Mod your items will be in a grave for you to retrieve them again.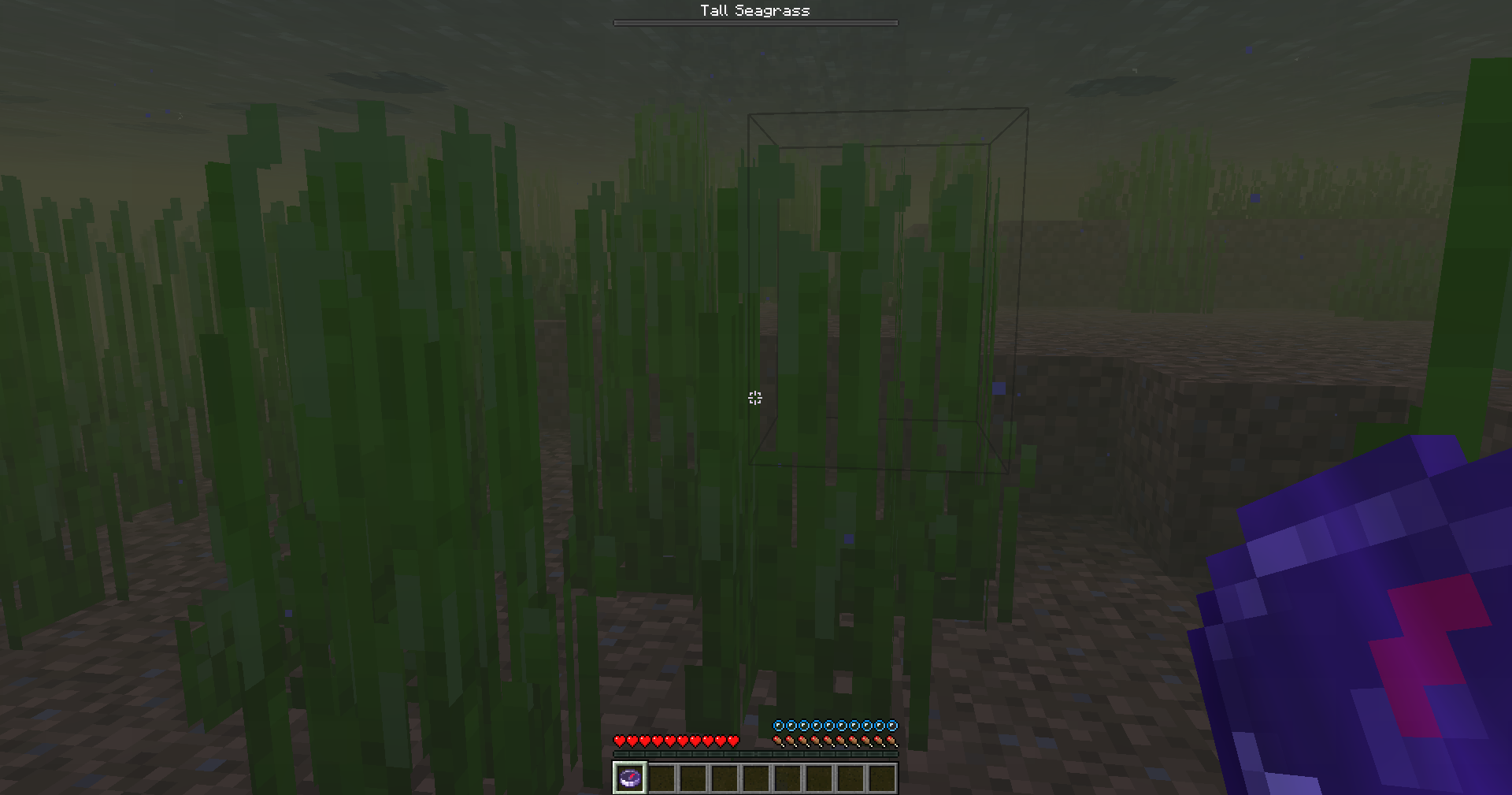 FLAN (CLAIM LAND) - claim land using a golden hoe (starter item)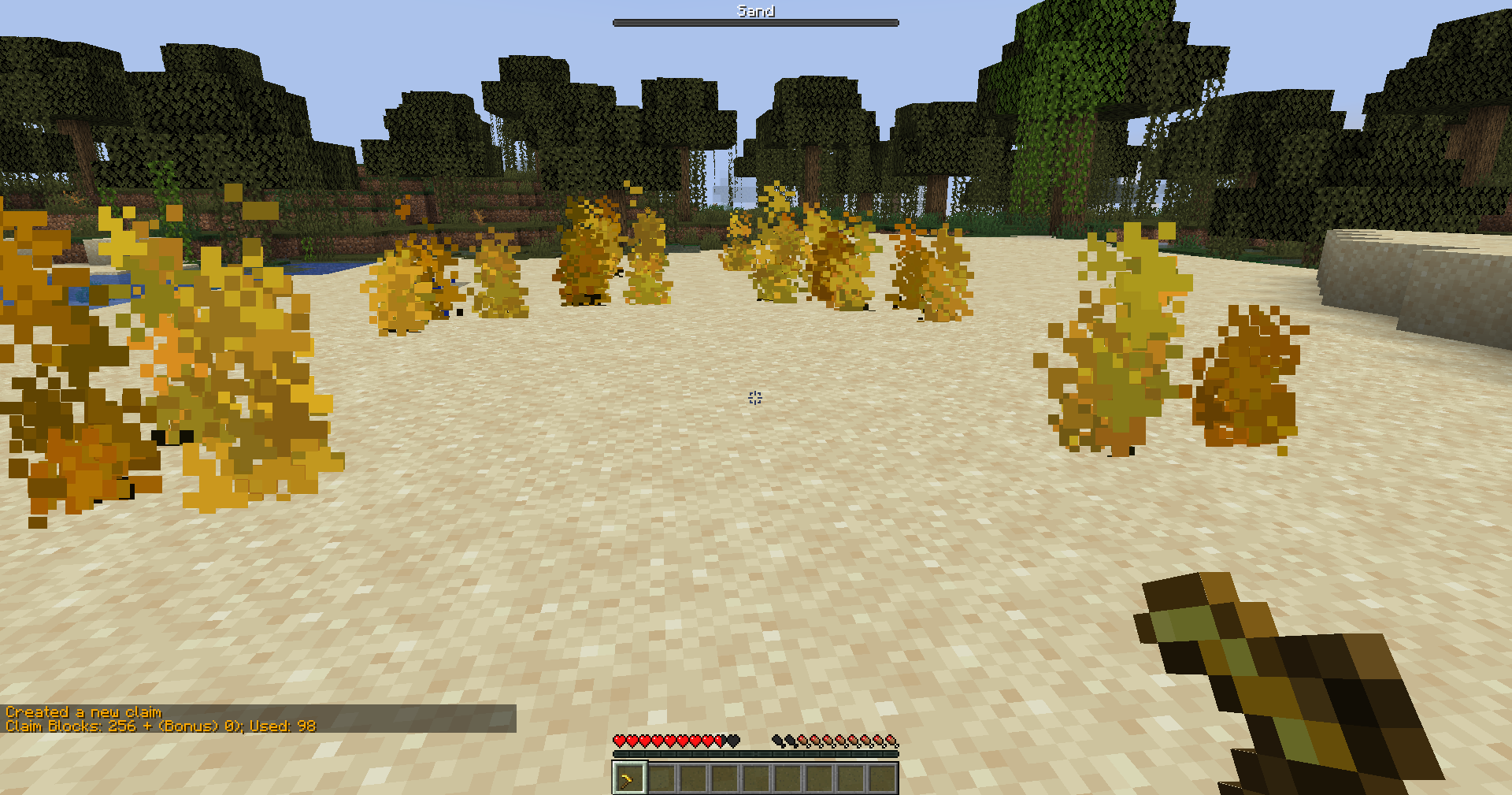 WORKBENCH - Bring up toolstations on the go!
Simply use commands like /workbench or /anvil and bring up the required toolstations without the need to craft them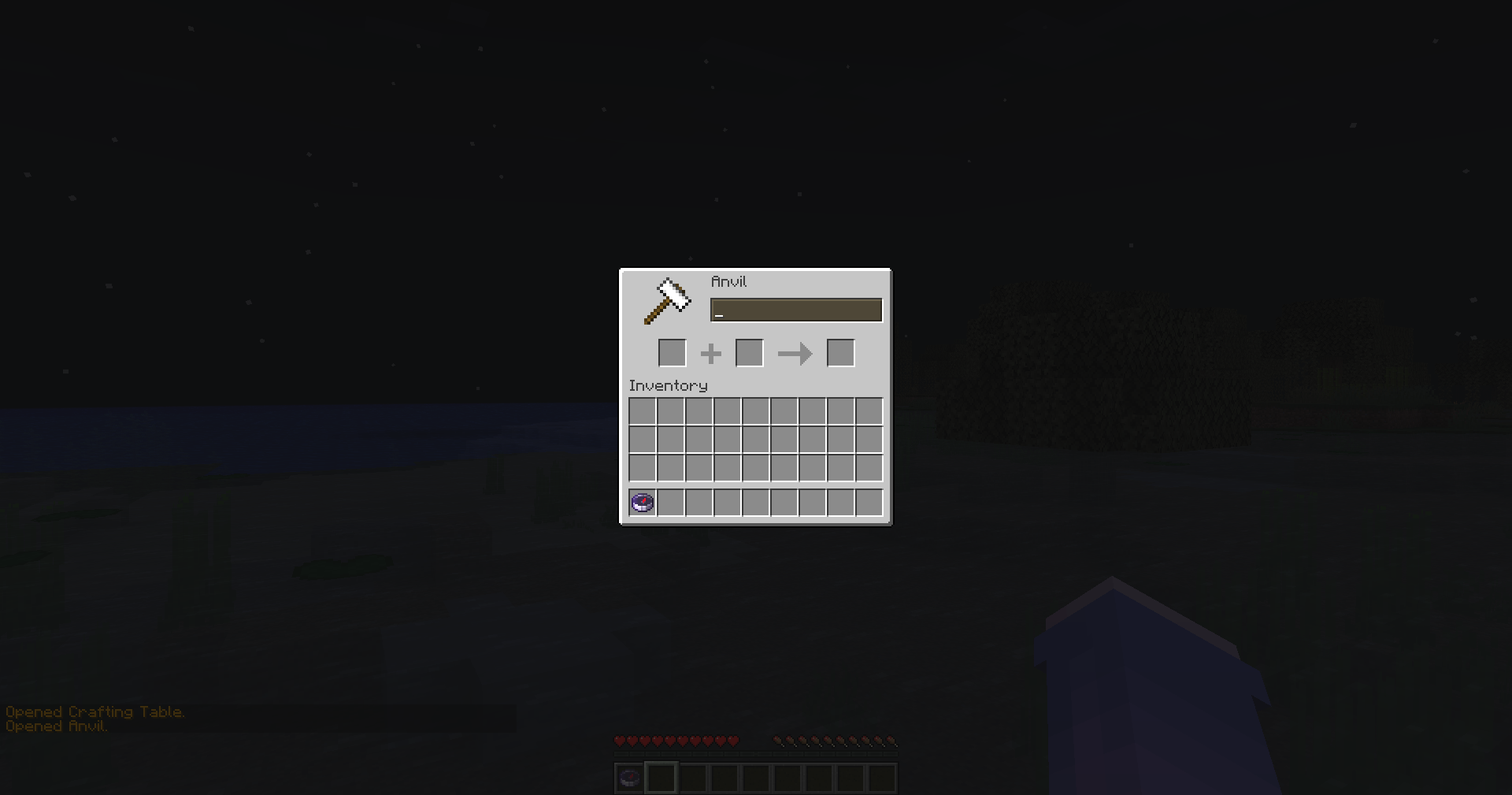 CHUNK GENERATION - Pre-generate your chunks using the in built mod. Use /chunky to start the process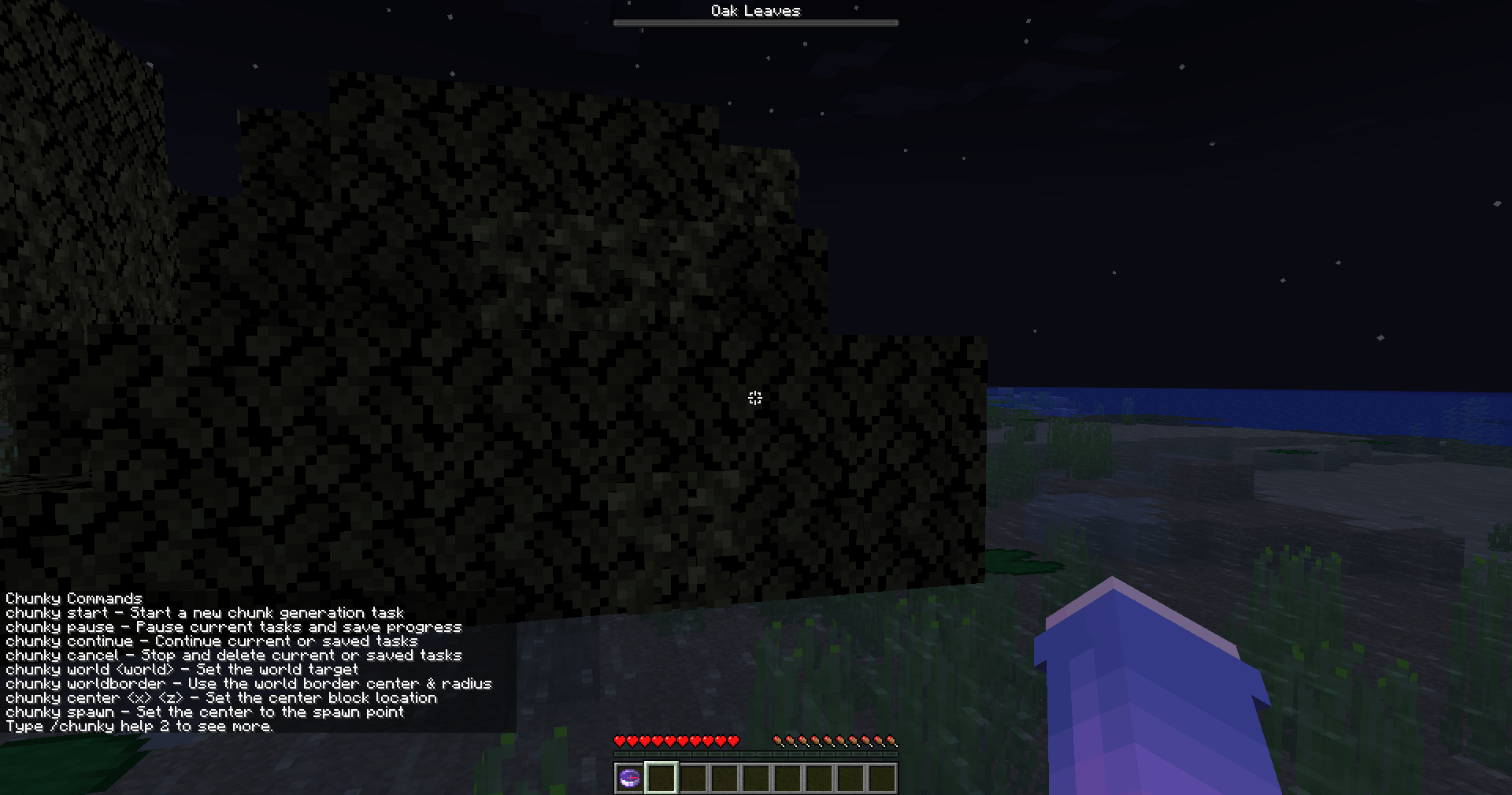 Some more QoL server mods to enjoy from this pack:-
Anti-Xray - stop hackers from using hacks in your server
GolfIV - another anti-exploit mod
Multi-Colored MOTD - Server message of the day (cycles through different styles) Fully customizable in config
Performance Mods - FerriteCore, Lithium and a few more to help you reduce lag on your server
Axes are Weapons - All axes are now treated as weapons also
BanHammer - Better ban tools for server moderators
Blossom - Fruits grow on trees
Clumps - clumps all XP orbs together
Essential commands - view the main website for more info on the commands - https://www.curseforge.com/minecraft/mc-mods/essential-commands
Weapon enchantments - mix different weapon enchantments on the same weapon
Tree Chopper - get a wooden axe and simple chop down a tree in one go
Starter Kit - each person will start the game with pre-configured items to help them on their journey
Welcome Messages - shows a welcome message to all users when they connect
World Edit - Build structures as a server OP

This pack is intended to be played online as a server. You can use the modpack to play and configure the mods via Mod Menu but emphasis is that you create a server and use the server pack files.
Localhost - Get the server pack file and run the start.bat command file. Wait for it to start the server then you can connect to your local host by joining the ip (localhost). Your friends can join your server using your IP address
Online Host - Upload the files from the serverpack to an online host. It is highly recommended you get a host like BisectHosting as it has the most flexible options and 99.9% uptime and amazing support. Just go to this Link and choose your preferred server. 4GB is recommended for many players but you can try on 2GB as well with some friends. If you want to get a discount on your order, use the code 'GAMERPOTION' and you will get 25% off
Mods Configuration
Now You can start to config the different mods in the pack:-
Quests - run the server at least once to generate the world, then upload the additional datapack file 'gamerpotion_quests.zip' into the World folder's datapacks folder (root/world/datapacks/gamerpotion_quests.zip). Then use the command (/simplequests show) to bring up the quest menu. You can add your own quests, simply follow the guide here - Home · Flemmli97/SimpleQuests Wiki · GitHub
AntiXray - don't want this mod to be active then simply delete it from your mods folder
BanHammer - View this page for a list of commands - GitHub - Patbox/BanHammer: Simple punishment utility for Fabric
Cunk Pregenerator - View this page for more details on how to set this mod up - Chunky Pregenerator (Fabric) - Mods - Minecraft - CurseForge
Essential Commands - View this page for a list of commands - List of Commands & Permissions · John-Paul-R/Essential-Commands Wiki · GitHub
Fabric Tree Chopper - It is recommended you run the modpack offline and use the ModMenu config button on this mod to set the settings, then upload the config file into your server's config folder
First Join Message - Change the text in the (firstjoinmessage-fabric.json) file inside the config folder
Welcome Message - Change the text in the (welcomemessage-fabric.json) file inside the config folder
MiniMOTD - To change the message of the day and colors, go to your config folder, go to the MiniMOTD folder and change the settings inside the (main.conf) file.
World Border - You can change your default world border settings by changing the options in the (worldborder-fabric.json) file inside the config folder
Health Bars - You can change the health bar styles using commands. Visit the main page here to see the commands - HealthCare - Mods - Minecraft - CurseForge

To play online with your friends, it is highly recommend you get Minecraft server hosting. The best and recommended hosting provider is BisectHosting
Simply go to this Link or click below banner to see your options.
To get 25% Off your order, just use the code 'gamerpotion'