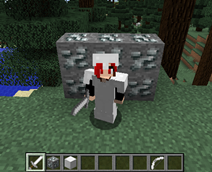 Armor & Sword
Showing silver armor, silver sword, and silver ore.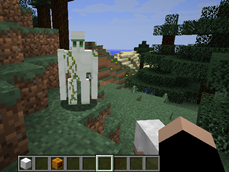 Silver Golem
a silver golem, made with pumpkin and silver block.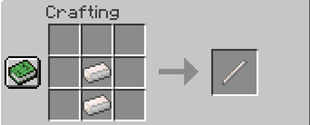 Silver Rod Recipe
Shows making a silver rod in the crafting table, a necessary prerequisite to making the silver wand.

Silver Wand Recipe
Shows making the silver wand in the crafting table, used for creating silver golems.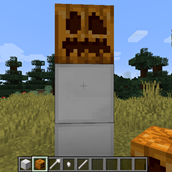 Building a Silver Golem
To build a silver golem: stack 2 silver blocks and one carved pumpkin or jack o'lantern....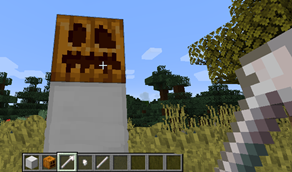 Wave your wand
..then click on the golem-to-be with the silver wand and presto! A silver golem appears!