Warning: This project is experimental. Its files will not synchronize across the CurseForge network.
This is not an official port! The old mod was abandoned, but you can find the original link here.


As an excuse to see what MCreator was capable of, I've ported the original ZeiyoCraft into a more modern Minecraft version. I plan on making a 1.18 port, too, but it will take some time.


ZeiyoCraft Revamped is a simple yet useful mod that adds new ores - from which you can craft weapons and tools strong - food and harvestable crops.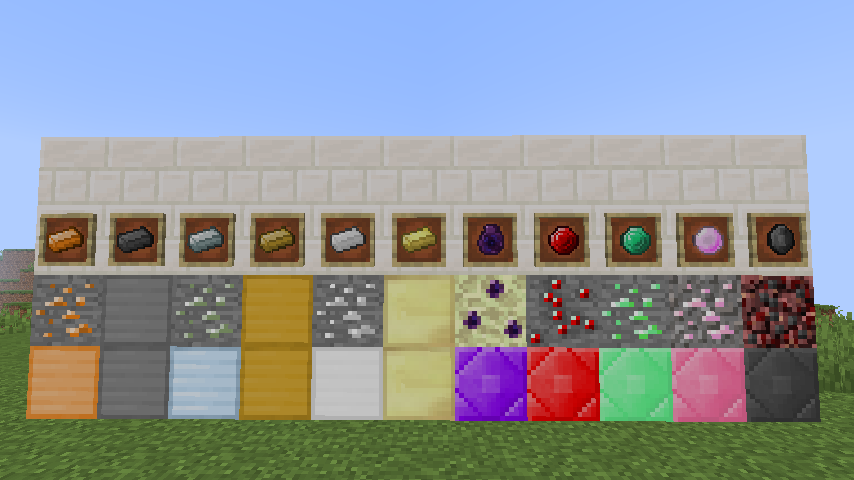 Have you ever wondered what having alloys in Minecraft would be like? ZeiyoCraft Revamped brings some of them in-game by adding steel (coal + iron), bronze (copper + tin) and electrum (gold + silver). Each of them has their own features, namely:
- Bronze: made from the common copper and tin ingots, this is a great alternative to iron if you want to save resources but end up with something equally powerful;
- Steel: iron, but better! The items made from steel are more durable than the ones made from iron, giving coal a better purpose other than being used for smelting;
- Electrum: just a bit less powerful than diamond, it inherits its high enchantability from the gold ingots to bring you a material that's stronger than both.

Or maybe you'd prefer the easier, chill farm life? Then we've got you covered: thanks to the new<strong> harvestable crops,</strong> ZeiyoCraft Revamped aims to provide a few extra items to the vanilla gameplay. Grow grapes, tomatoes, barley, chili peppers, and more or use what you've found to brew some rather delicious drinks that give in-game boosts.
The best part? You can obtain the seeds for each and every plant just by breaking grass like you would normally with wheat seeds. Easy, isn't it?