Weaver's Cosmetics will start downloading in 5 seconds...
STILL DOWNLOADING MANUALLY??
Join over 10 million players who use the CurseForge app!
Description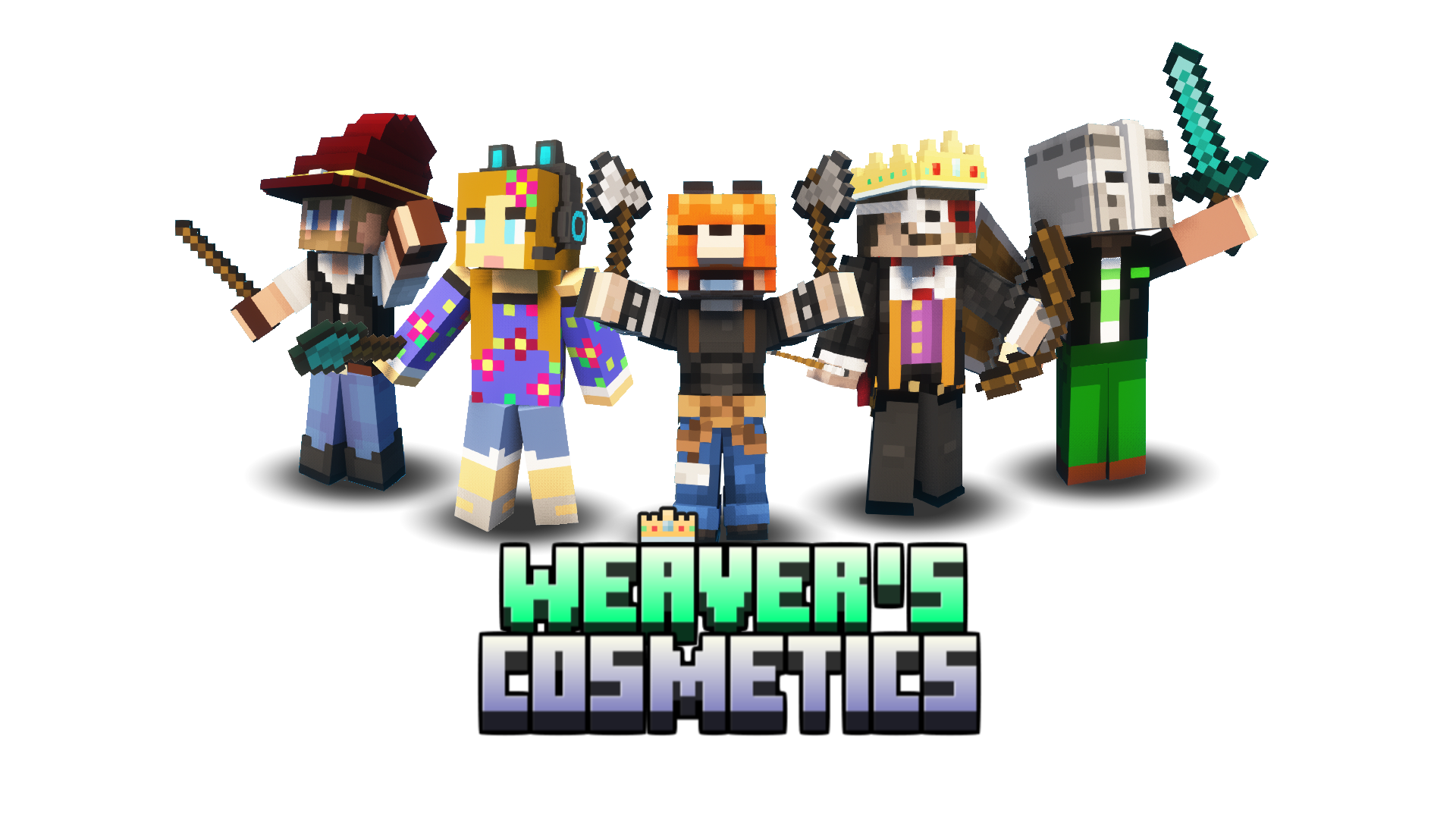 Summary:
Weaver's Cosmetics is a Forge mod for Minecraft 1.19.2 that adds in 42 unique cosmetic headgear and Torso items to the game (with many including dyeable recolours, taking the total to 119), with designs inspired by the armours from various media, along with Minecraft Dungeons, and other games. They are designed to be used as a server resource and aren't available in Survival mode (though server hosts could use other mods to make them available to players, as we do). The mod is designed to be used alongside mods that allow layered cosmetic armours.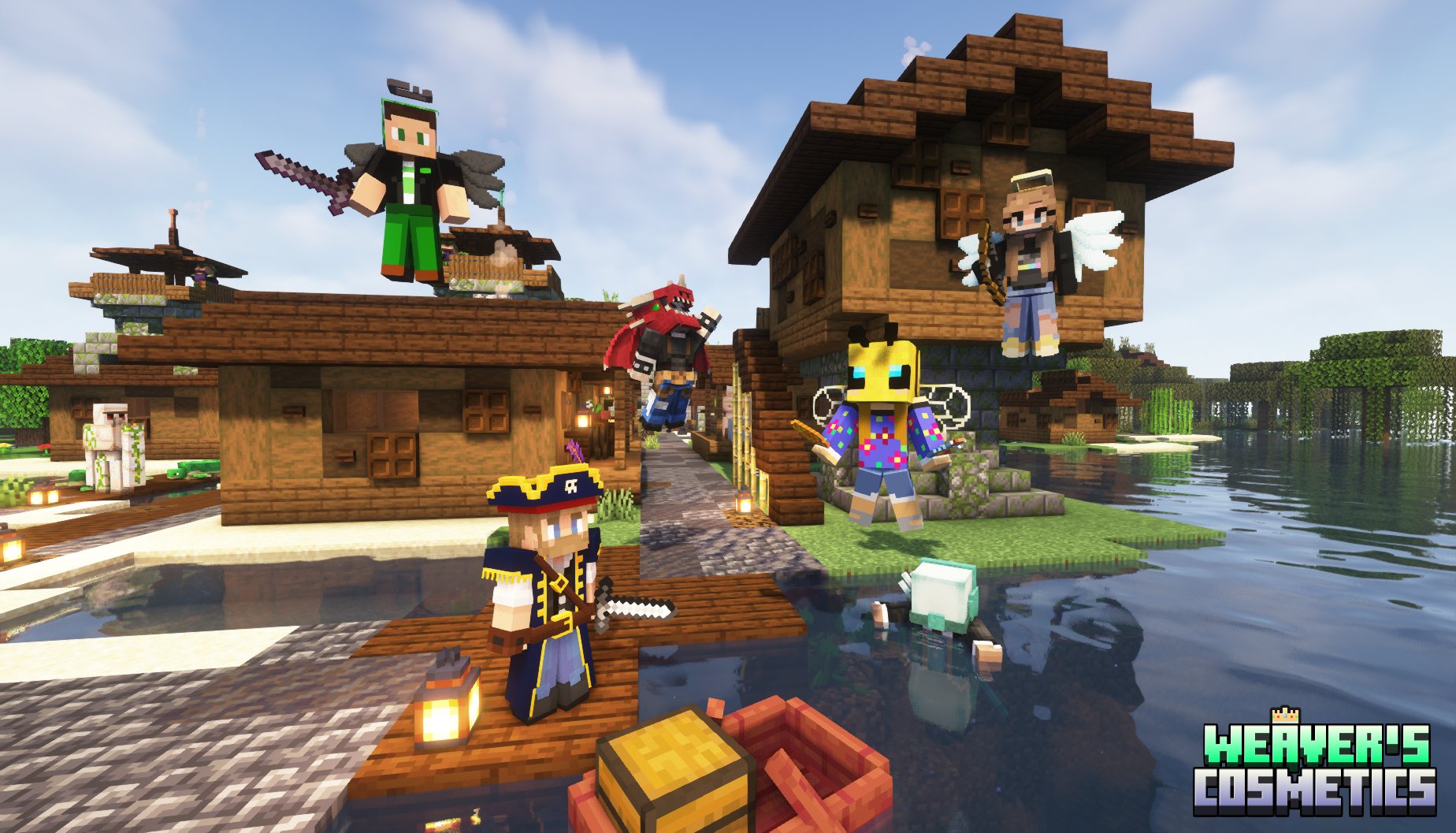 Update - v1.09: Angels, Pirates, Dragons, Divers and Beeeeees!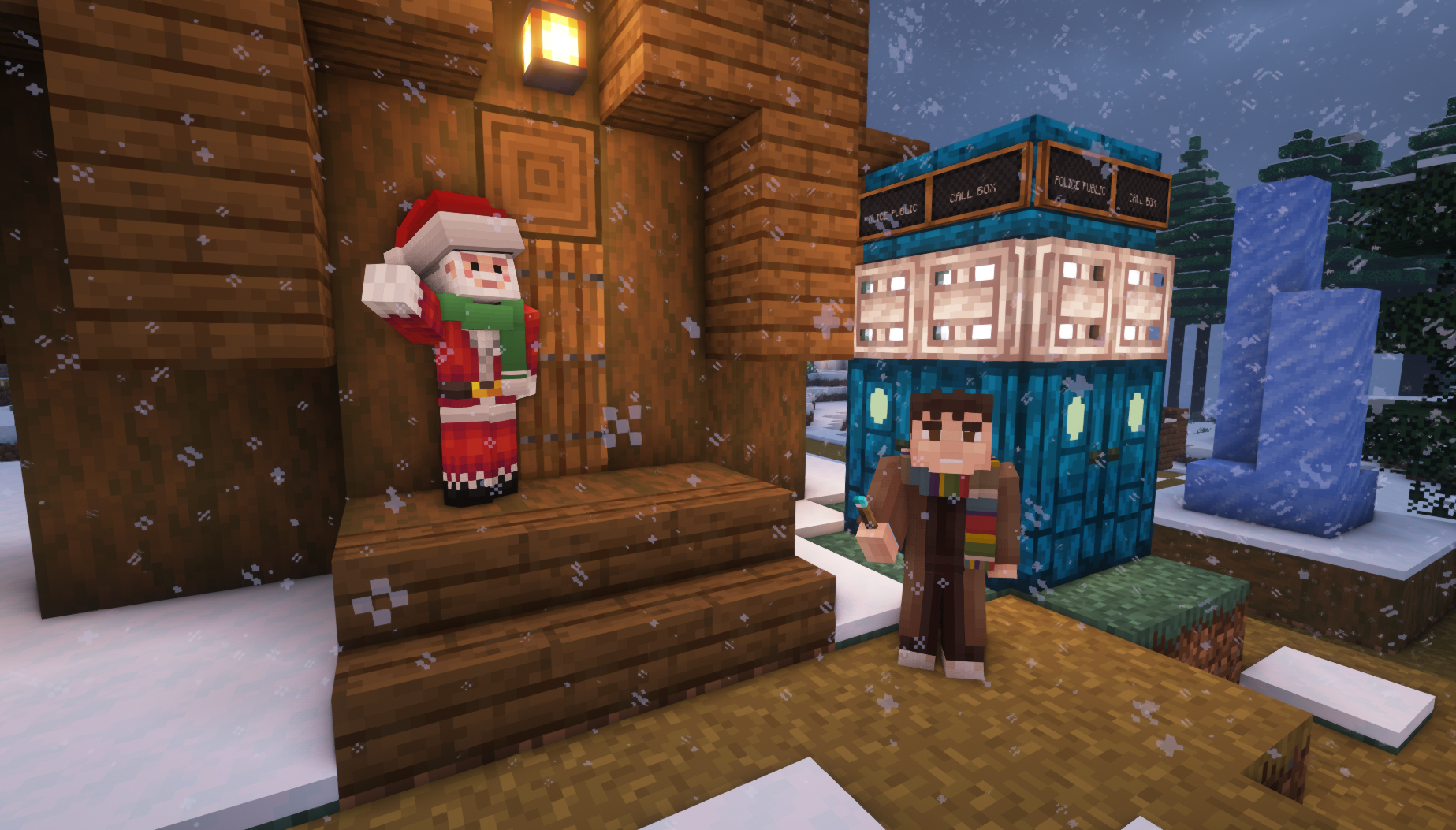 Update - v1.08: Santa Hat and Stylish Winter Scarf! (Plus a bonus colour scheme for Tom Baker's Doctor Who scarf!)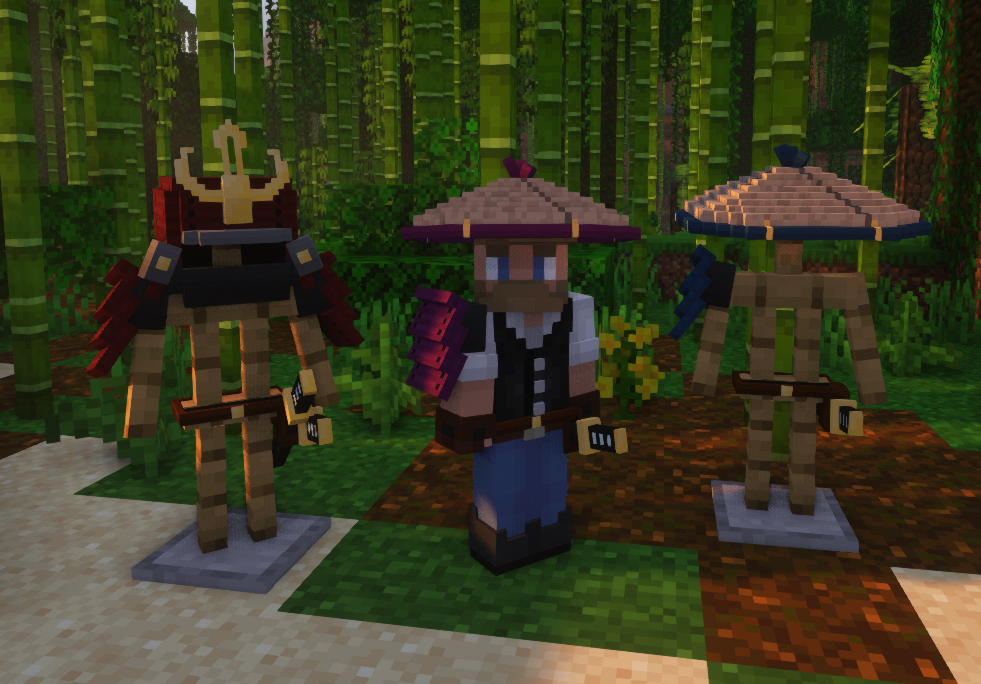 Update - v1.07: Samurai/Ronin Armour Sets! (The first Torso cosmetics too!)
List of Current Cosmetics:
Guards Helmet
Wolf Helm
Fox Helm
Spider Hood
Grim Helmet
Thieves Hood
Stalwart Helmet
Crested Stalwart Helmet
Titans Shroud
Crown
Angelic Halo
Angelic Wings
Fallen Angel Halo
Fallen Angel Wings
Miniature Fez
The Mad Hat
Trickster's Mask
Neon Green Headphones
Clean White Headphones
Santa Hat
Bee Hat
Bee Wings
Prismarine Helmet
Back-Mounted Trident
Chunky Headphones (5 Colourways)
Chunky Animal Headphones (5 Colourways)
Plumber-Bro Hat (4 Colourways)
Hero's Hat (3 Colourways)
Travellers Hood (6 Colourways)
Wizard's Hat (6 Colourways)
Samurai Kabuto (6 colourways)
Samurai Sode & Daishō (6 colourways)
Ronin Sedge Hat (6 colourways)
Ronin Sode & Katana (6 colourways)
Stylish Winter Scarf (7 colourways)
Dragon Helm (6 Colourways)
Dragon Wings (6 Colourways)
Pirate's Hat (7 Colourways)
Admiral's Longcoat Upper (7 Colourways)
Admiral's Longcoat Lower (7 Colourways)
(All cosmetics with Colourway options are dyeable using their corresponding dyes)
How to Obtain:
The cosmetic items are unobtainable in survival at present, and can only be spawned in with Creative mode or /give command. We suggest using secondary mods like Shoppy by Thethonk or Apple Crates by AbsolemJackdaw to make them available to your player base if you want them to be purchasable within your game world.
As all of the items in the mod have stats equal to low-mid tier armour, we suggest using a mod like Cosmetic Armour Reworked by LainMi to layer your cosmetic armour with your best stat enchanted gear!
Future Plans:
More seasonal updates: Easter, Halloween, Chinese New Year, etc
Add more content from Minecraft Dungeons
Add more matching torso armours to some of the existing hats
Themed mod updates that complement the style of other big mods (eg. Pokemon Items for Pixelmon/Cobblemon)
Modpacks & Mod Edits:
I give permission to use the above described mod in any Curseforge modpacks that do not charge users for their use (though optional donations or Patreon, etc towards upkeep of modpack/server is acceptable). Please credit appropiately with at least a name, and link back to this page where/if possible. If you would like to edit the mod, please contact me either by comment or by private message to discuss, as I don't give any permission to modify the above described mod unless you have asked directly, and even then permission is only be granted on a case-by-case basis. If permission is granted, then you would need to inform your players of the changes and notify them that these are your own modifications and not mine.