Water Source will start downloading in 5 seconds...
STILL DOWNLOADING MANUALLY??
Join over 10 million players who use the CurseForge app!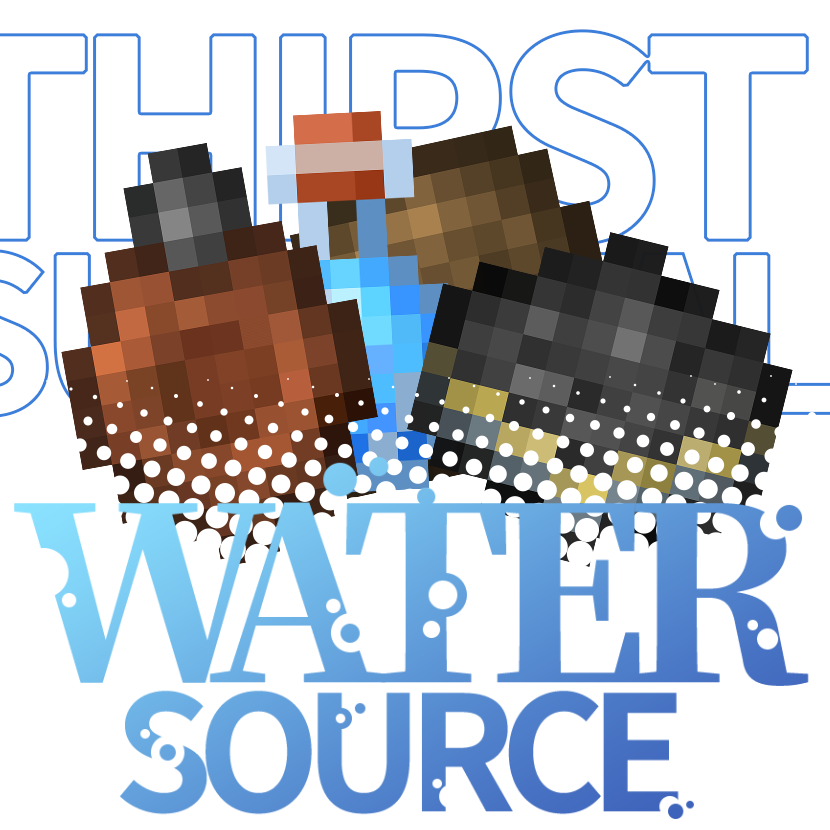 Water Source
Description

Water Source added an a little plentiful drinking and thirst system into minecraft.
This mod stopped updating for an indeterminate period of time.



Water Source have added some foods' water level compatibility with other mods.
You can also custom items' water levels through datapack. Please read the wiki in this page to learn more about datapack and configs of watersource.
* My mother tongue is Mandarin. If there are some English wrong, please forgive my Enghlish ingenorance TT. Thanks for correcting them !
Special Translation Thanks:
Russian provided by kazmurenko.
Korean provided by mindy15963.