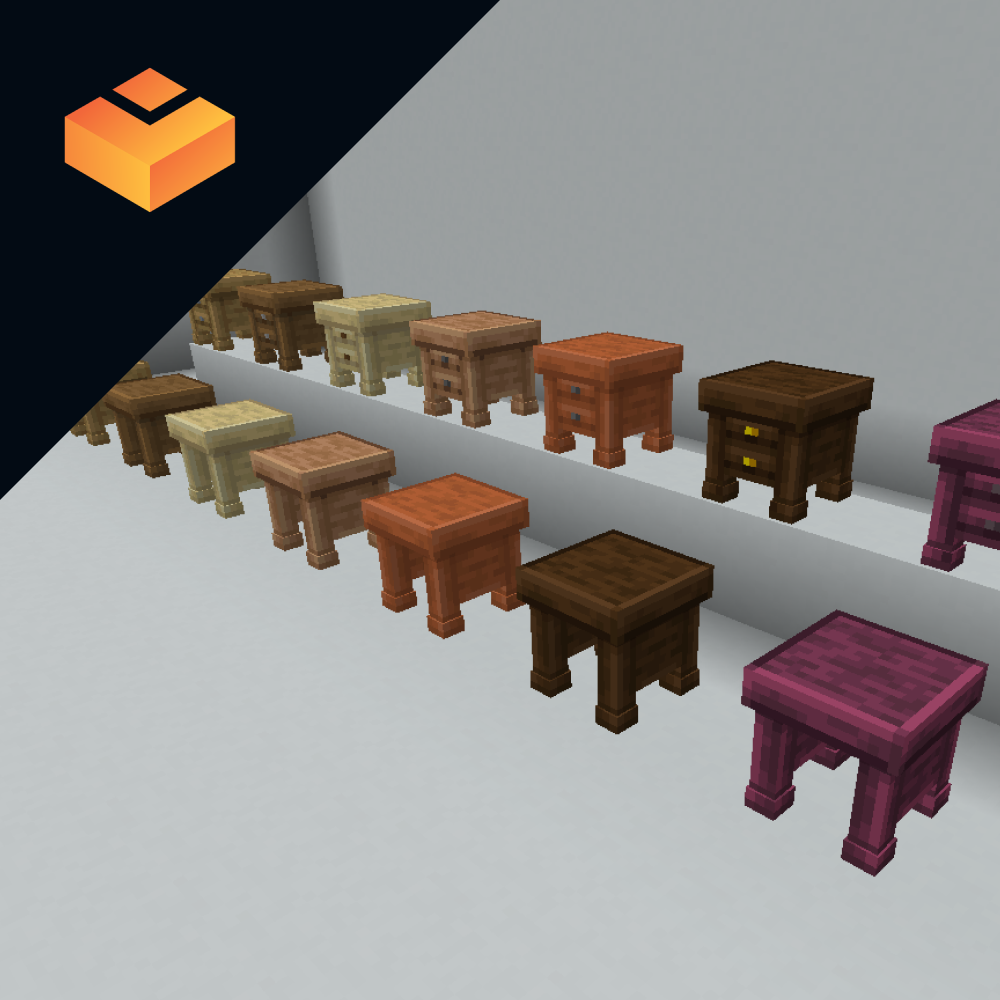 Valhelsia Furniture
Description


Valhelsia Furniture is our take on a furniture mod for Minecraft, adding chairs, stools, tables, curtains and much more! In addition to having full integration with Valhelsia Structures (for 1.19.2), this mod can also be used separately, giving you a wide range of new options to enhance your home.


Join us on our Discord server to get the latest news, changelog and to get support if you have any problems. We also have an extremely active chat channel and an image gallery submitted by members of the community.


Here are some examples of decoration that you can do with our furniture mod. You can find in the images section all the furniture already available and some additional information on specific features of these.


In addition to all the images, you can find below the spotlight video of Jangro on the mod, which will give you some more details.
New furniture will be added as updates are released, as furniture on specific themes like oriental and tiki. New decorations will also be available in the near future, such as a wooden step ladder, plants, rendered books, etc...
Check Out Our Projects: