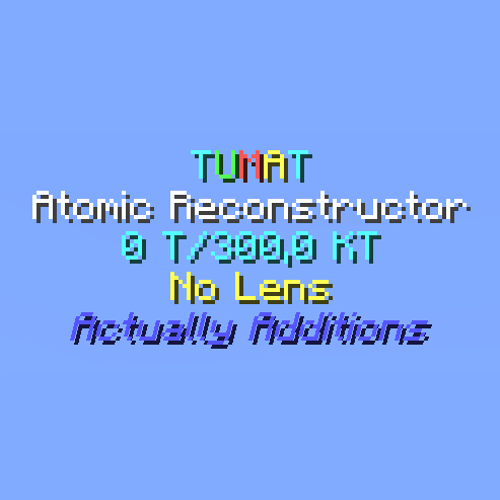 TUMAT
Description
What is TUMAT:
TUMAT stands for "Tell me more about this" and is a in-world tool tip mod, like WAILA or TheOneProbe. One big different is that TUMAT is designed to get the most performance, that means it has no fancy graphics to visualize the blocks, so the CPU power can be used by other mods.
What does TUMAT show:
TUMAT can show blocks, tile entities (sometimes with special information), entities, fluids (source and flowing), but also items that are dropped into the world.
It can display harvest ability, light level, redstone strength and more. The most features are disabled by default, but can be easily enabled without restarting the game, inside the mod config screen. It showes the mod name in the in-world tool tip and the inventory.
TUMAT has default integrated the ability to see energy (Tesla, EU and ForgeUnits) and the fluids inside of tanks.
One special feature is that it can show the slot numbers of inventories (with ctrl), what is a good way to use the ESDs from Actually Additions or similar blocks
Yes, you are allowed to use this mod inside of modpacks, without asking for permissions.