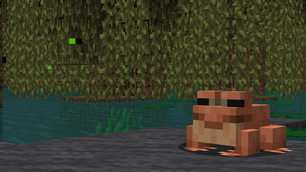 Swamp frog!
This orange frog you are looking at is searching for fireflies... its time for lunch!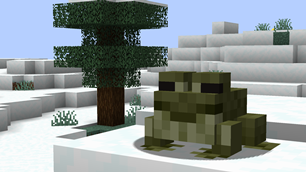 Cold frog!
These frogs prefer to live on mountains or in snowy biomes... and dont fear the very freezing situation!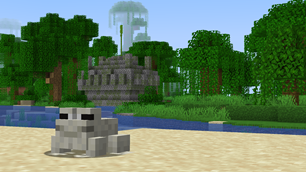 Tropical frog!
Tropical frogs use to hide inside jungle's bushes or in jungle temples... they are very hard to find...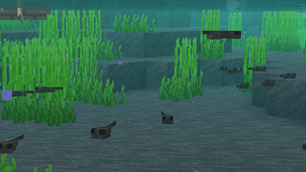 Tadpoles!
Tadpoles use to... i dont know, just swim and be so cute! One day, they will become very big frogs! You can take them with a bucket and choose your favourite frog color!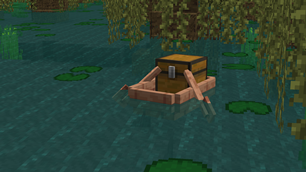 Chest Boats
We dont need friends, we need chests!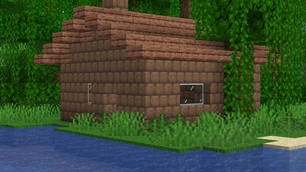 Mud & Mud Bricks
Mud is a new material, that allows us to change dirt into clay using a water bottle and a dripstone. You can also make dirt become mud using a dispenser!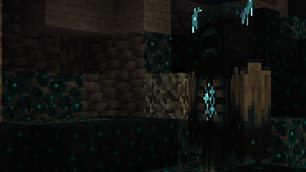 Warden
The warden hides inside walls and try to hear for creatures to eat. It will attack you even in creative! Because you are making noise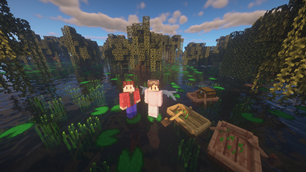 Liuk&Osmiooo
While testing the mod together!