Straw Statues [Forge & Fabric] will start downloading in 5 seconds...
STILL DOWNLOADING MANUALLY??
Join over 10 million players who use the CurseForge app!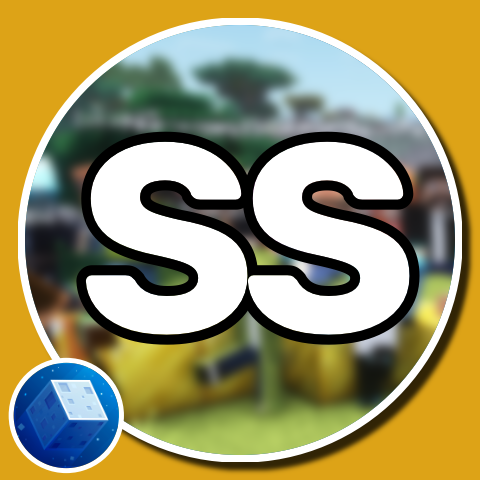 Straw Statues [Forge & Fabric]
Description
Straw Statues adds one simple item, that when placed in the world looks just like a player model made from straw. And that's no coincidence! Open the statue configuration screen to choose any skin you like and suddenly the statue looks exactly like a real player. That's just the start of it: Equip the statue with gear, pose it as you wish, move the statue around with ease, and configure many options. Time to bring some life to your builds!
⏩ INSTALLATION REQUIRED ON CLIENT & REQUIRED ON SERVER
⏩ REQUIRES PUZZLES LIB TO BE INSTALLED (FORGE & FABRIC)
⏩ REQUIRES FABRIC API TO BE INSTALLED (FABRIC)
⏩ REQUIRES FORGE CONFIG API PORT TO BE INSTALLED (FABRIC)
Configuration is easily possible directly from in-game using the mod menu (requires Mod Menu by Prospector to be installed on Fabric) by installing Forge Config Screens.
When it comes to manual configuration all files are found at .minecraft/config, named as MOD_ID-client.toml, MOD_ID-common.toml, or MOD_ID-server.toml depending on the type of config. Not all types might exist for this mod if any.
Note that on older mod versions server configuration files are found at .minecraft/saves/WORLD_NAME/serverconfigs, effecticely meaning they must be configured separately for each individual world.
🌟 Huge thanks to the VanillaTweaks Team for their Armor Statues data pack, which heavily inspired this whole mod, and provided some values for certain features such as the alignments screen and a lot of the built-in poses.
🌟 Thanks to Forge_User_41096743 and their Armor Stand Configurator mod for being a big inspiration behind this mod.
🌟 Thanks to AUTOMATIC_MAIDEN and their Statues mod which the rotations screen is heavily based upon.
🌟 Thanks to Finalbossblues for their amazing icons available over on itch.io.