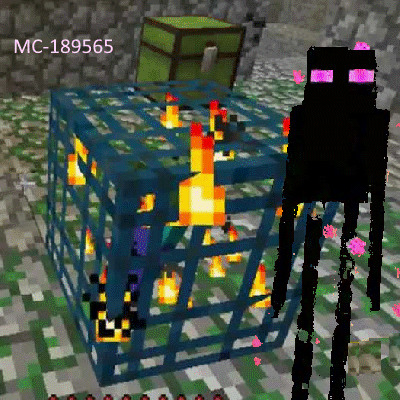 Spawner Bug Fix
Description
This *client* side mod addresses a bug which causes lag in mods that create custom spawners with endermen and when mapmakers or players use an endermen egg on a spawner. For example, Dungeon Crawl which we use in Two Guys Modpack creates endermen spawners.
Fixes this bug (for Endermen and Zombified Piglin only) which produces a lot of lag in 1.16.
https://bugs.mojang.com/browse/MC-189565
Note: This bug is fixed in MC 1.17.
MC-189565 Description
Category: Performance, Rendering
Mob Spawners do not render a "mini" mob visual for the following entities:
Bee

Enderman

Polar Bear

Wolf

Zombified Piglin

Evoker Fangs
See attached images for expected (Elder Guardian) vs unexpected (Zombified Piglin). When the game attempts to render them but fails, it also produces an error message in the console over and over again, which can potentially cause a lot of lag in the world, especially when lots of spawners are used.
Patron Support
Spawner Bug Fix currently has no supporters so it is exclusively available on Curseforge and Github. We need your help and will credit you for supporting the mod! Currently, Regrowth, Vending Machines, Wireless speakers, Spider Fix and others are supported and available on alternative mod loaders.

You can join us on our Discord Server at the link below.