Ray's Dongles [Forge & Fabric] will start downloading in 5 seconds...
STILL DOWNLOADING MANUALLY??
Join over 10 million players who use the CurseForge app!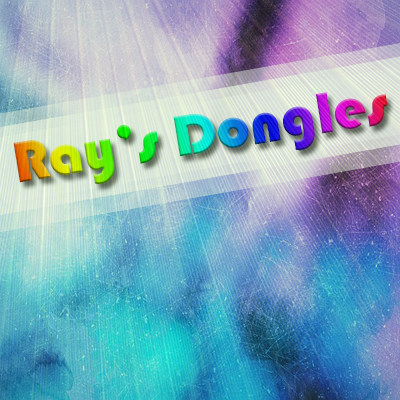 Ray's Dongles [Forge & Fabric]
Description
A Fabric beta has been released. You can find it under files. There will be no back ports to older versions.
Going forward, Forge will be my primary focus as I have used Forge for a long time, and most mods I personally use, are Forge only. It contains pretty much everything the forge version has except the placeable Blender.


It is the first beta released, so please keep in mind that there may be bugs, a lot of my code was changed or re-written so it's possible I left out some code for items, so if something is missing, such as a recipe or something doesn't seem to work right, please submit an issue.
If you wish to support this mod further, you can consider using the donate button located in the top right corner of the page, although not required but appreciated!
Here is a current list of people who have contributed to my mod in some way. Contributors
Bug reports
First off, Please see here for a list of supported Minecraft versions. If your version is

not

listed under

supported

, the issue will

not

be fixed. I don't support older versions of Minecraft, so please update to a modern version of Minecraft to receive support.
Please be sure to always use the latest released version of my mod, before submitting bug reports as your issue may already be fixed on the latest version. This goes for any Minecraft version I support. If you are on an alpha or beta version of my mod, I encourage you to submit bug reports so the mod can move out of alpha or beta stage. Just be aware that when using alpha or beta versions, they may contain issues or bugs. I mark them alpha or beta usually when I introduce something new, or if the mod is ported to a newer version of Minecraft. You can report bugs by clicking on the "Issues" tab up top.
Suggestions
Please refrain from posting suggestions and issues with my mod in the comments down below, there is an "Issues" tab up top for a reason, please use it. If you have a suggestion for my mod simply click on "Issues" and create a new issue, and select the template for "suggestion" and fill it out. I will review it when I get a chance and get back to you.
Information on my mod
This whole idea came to me one day when I was learning about modded Minecraft. I didn't know what it was all about, and so I learned more and more about modded Minecraft, and I decided I wanted to create my own mod which adds items, blocks, ores, and more to Minecraft. This mod started off as just adding basic ores and tools to Minecraft, things that I always thought should be in Minecraft. Overtime it became so much more, and I couldn't have done it without all of the motivation from comments, to downloads. Here are some things that my mod has to offer.
New blocks and ores
New foods to eat, as well as crops to grow the food and a blender to blend certain foods into a drinkable version.
New items such as a time staff to change the time (not available in 1.13.2 +), amulets which can be held in your inventory to gain permanent potion effects, and some other cool things
New armor and tools. Some tools/gear are un-breakable. Please click the wiki link below or at the top of this page to learn more about what my mod offers. The wiki offers everything my mod has, and info on that item/block. Once you get there, on the right side simply click on "Whats in my mod?" and that will tell you.
English review of my mod- English review
Wiki
Click here to view the wiki for my mod which contains information about the mod such as what it has to offer, a mod review, mod permissions which contains info for use with modpacks, and other related info. There is also a seperate page for contributors who have helped me with my mod in someway. You can also find out what Minecraft versions I am currently supporting, and which ones i'm not.