Sky Villages [Fabric] will start downloading in 5 seconds...
STILL DOWNLOADING MANUALLY??
Join over 10 million players who use the CurseForge app!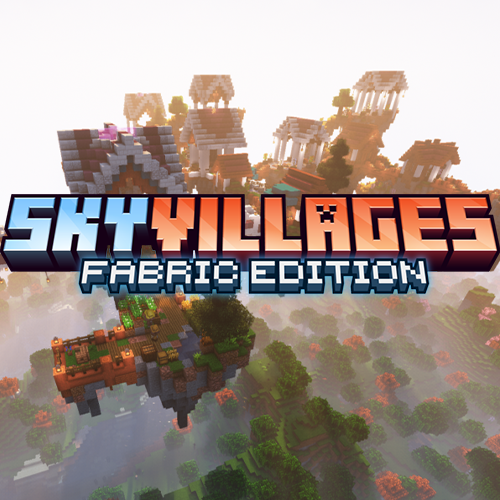 Sky Villages [Fabric]
Description
Looking for a Forge version? Get it here!
Yes, that's right! Villages in the land of clouds! Explore massive and beautiful villages in the sky!
These villages generate entirely randomly on your world, and each of these sky towns will have a distinctive and unique look!
This mod is currently under steady development. New villages/content will be added in each update.
Requires Cloth Config API (Fabric) and Fabric API.
COMPATIBILITY DATAPACKS
Datapacks allow you to modify this mod in certain ways. Everything can be changed and configured. Compat datapacks add blocks, items and mobs from other mods into this one. To add them to your modpack, include Global Packs mod and include them on your resourcepacks folder. Additionally, you can use Paxi or Open Loader to make sure they're loaded on world creation. Please, if you're using Curseforge launcher, consider adding compat datapacks to your resourcepacks folder so they're properly recognized by Curseforge.
These official compat datapacks are currently available (as per v1.0.3.1):
Supplementaries x Sky Villages
Practical Plushies x Sky Villages
Farmer's Delight x Sky Villages

PICTURES