Simple Vials will start downloading in 5 seconds...
STILL DOWNLOADING MANUALLY??
Join over 10 million players who use the CurseForge app!
Description
Made using Mcreator.

What is this mod about?
This mod adds 3 tiers of vials for many of Minecraft's positive or useful effects!
It is currently available in 1.12.2 and later will be in 1.16.5 too!





-Small Vials give an effect for: 30 seconds
-Medium Vials give an effect for: 60 seconds
-Large Vials give an effect for: 1 minute and 30 seconds

Effects and Colours
So each vial uses a colour instead of the actual potion name!
(#Colours, #Effects)
Blue = Night Vision
Light Blue = Swiftness
Orange = Haste
Red = Strength
Pink = Levitation
Green = Jump Boost
Magenta = Regeneration
Blaze = Fire Resistance
Black = Resistance
Light Gray = Invisibility
Yellow Green = Health Boost
Yellow = Absorption
Brown = Saturation
Lime = Luck
White = Slow Falling

Items & Recipes
The most basic items in this mod are the:

-Small Vial
-Medium Vial
-Large Vial

Using 1x vial + 1x nether wart and a vanilla ingridient you can craft a vial!

Note: It's best to use JEI or a mod that shows crafting recipes.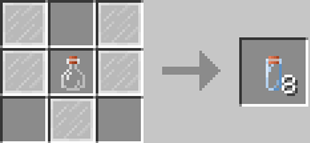 Small Vial Recipe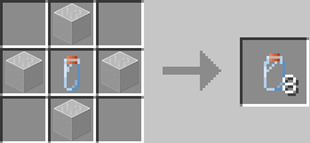 Medium Vial Recipe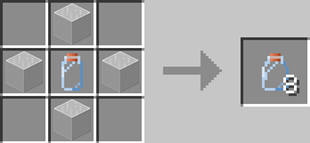 Large Vial Recipe