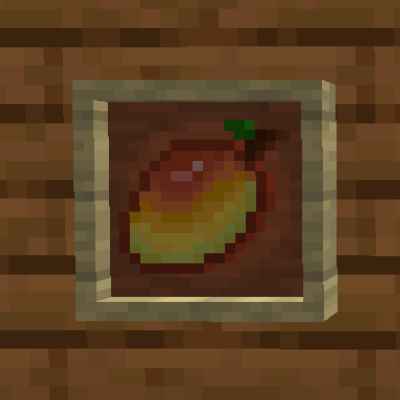 Simple Mango
Description
Simple Mango
This mod adds a new type of tree, with a new type of wood and a new food, the Mango.
With two mangoes upgrades, the golden handle and the enchanted golden mango that can be craftable or can be found in:
End City
Ruined Portal
Desert Pyramid.
Effects:
Golden Mango: Resistance(2:00), Absorption (2:00), Regeneration II (0:05)
Enchanted Golden Mango: Regeneration I (0:10), Absorption II (2:00), Resistance (3:00), Haste II (5:00), Strength(2:30)
New Helmet: Mango's Seed Helmet with Luck
Trades:
This mod adds a new trade consisting in the exchange of 10 mangoes for 1 emerald with a price multiplier of 0.5
If you have any suggestions or have found an error you can go here
Some translations were generated automatically!