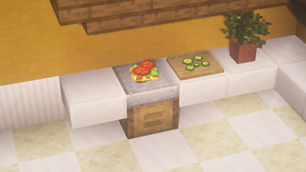 The Sandwich Table
A block used to make sandwiches.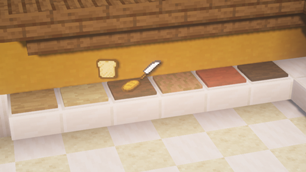 Cutting Boards
A block used to cut items that comes in all wood variants.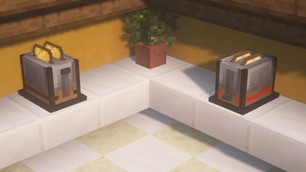 The Redstone Toaster
Used to toast/burn items. Don't put water or metal in it.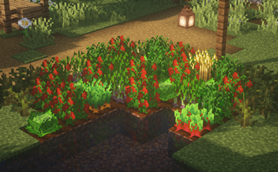 Crops and Shrubs
Tomatoes, Lettuce, Onions, and Cucumbers are some new crops to farm. Obtained by breaking shrubs, which spawn naturally.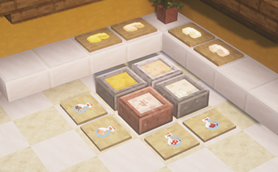 Cheese-Making
Craft a basin and some cheese culture, and obtain a bucket of milk to make some cheese.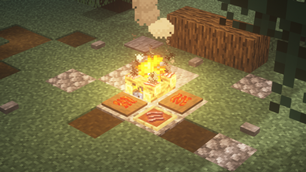 Cooking
Use a campfire to cook food, for example, bacon.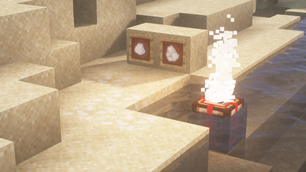 De-salination
Extract salt from ocean water with a Redstone Desalinator. If you cannot make one, find salty sand instead.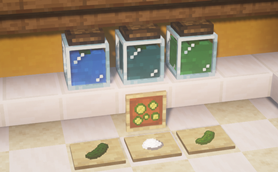 Pickling
Pickle some cucumbers with a pickle jar, water, and salt.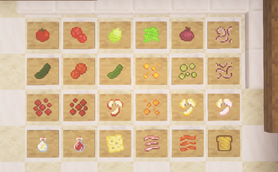 Items
Some food items in Sandwichable.
Shrub Generation
You can find shrubs wherever there's grass.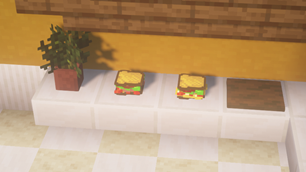 Sandwiches
Some finished sandwiches.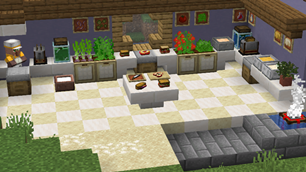 Sandwichable Display
The features included in Sandwichable.