RWBYM will start downloading in 5 seconds...
STILL DOWNLOADING MANUALLY??
Join over 10 million players who use the CurseForge app!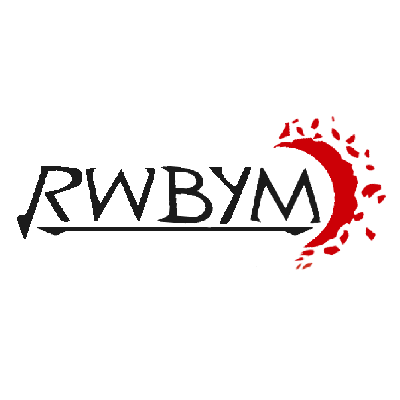 RWBYM
Description
Welcome!
This Project Started 4 Years ago as a Resource Pack however it was redeveloped into a Work in Progress mod Instead, I never Expected the Mod to Develop the Community it has Especially in the Last Year, Many Thanks to Everyone!
For those Unfamiliar with this Mod or Show in General this is RWBYM or RWBY Models for short.
A Mod Based off the Show RWBY, It has a lot to Offer Such as Unique Abilities, Hard Mobs and Plenty of Incredible and Interesting Weapons to Choose from with more and more being added
as Time permits. I wish I could Guide you on the Journey your about to Embark on but it is one
You must Endure for Yourself.
Below you can Find our Discord to Add Feedback and Report Bugs Much Quicker as well as Reviews
Which Cover Most of the Need to Know features. Though JEI is Recommended just to help Learn.
Showcases by The True Gingershadow:
Primary Developers:
Blaez - Project Director/Lead Artist
Pi man - Coder
Laura Darkez - Modeller
Contributors:
Emraldz ((Discord)) - Food Textures
HoneyLuck - Coder
FalcoGaming - Model
Kelco k22 - Art Assets
Bluexin - Original Code Base
Graciee - NPC Skins
Red Like Roses-Models and Outfit Skins
Yzasmine - Lieren volume 7 outfit
amaksa_shirou -Ozma/oscar outfits
Discord Contributors:
TwoTailGrimalkin - For Helping with patch notes and new grimm models
Taraa - For The Charm Art
Woofie - For the New Faunus Mutations