Roots is a mod about discovering the natural magics of the world, points where the world of the Fey has blessed our own. These blessings imbue otherwise mundane plant life with magical energies, enabling a clever player to become a master of the druidic arts. The most basic of these "herbs" is the humble wildroot, found in tufts of long grass.
To get started, you will need to break some grass to get a wildroot.
Once you have one, you can plant it in soil to grow is, as with most herbs you will discover on your journey. Combine this wildroot with a book to get "The Druidic Arts" which will guide you further through your journey.
The path of a druid is a noble one, and for many a druid is at peace with nature. Because of this, Roots as many alternatives to an aggressive playstyle and does not require any animals to be harmed in your playthrough. To help you get started with this, an alternative recipe for books exists, using string instead of leather. Be sure to make use of the Druidic Arts and JEI to see ways to get animal products without hurting them.
Features:
A full spell casting system powered by growable herbs. Many spells have modules that allow them to be vastly improved and scale with your playthrough.
Living Tools - Tools that repair themselves after taking damage. Never worry about breaking your tools again!
Tonnes of decorative blocks to enjoy!
Druidic rituals that harness the power of nature to produce a vast array of effects.
Full JEI, JER, TOP and Patchouli Integration
Crafttweaker support - For now you will have to ask in our discord, but documentation is on its way!
Many more features coming soon...
---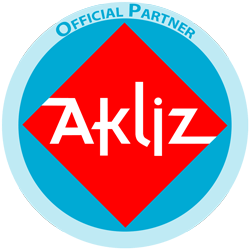 I am an official Akliz partner. Akliz provides fantastic support for all their servers, and has incredibly fast single-thread servers. If you want to support me, and net yourself a server, use the link above for a discount on an Akliz server.
---
If you have any other questions, ask them in our discord here.
Follow EpicSquid here for frequent progress updates!
You can also support me directly on Patreon here.