Richard's Coffee & Tea Mod will start downloading in 5 seconds...
STILL DOWNLOADING MANUALLY??
Join over 10 million players who use the CurseForge app!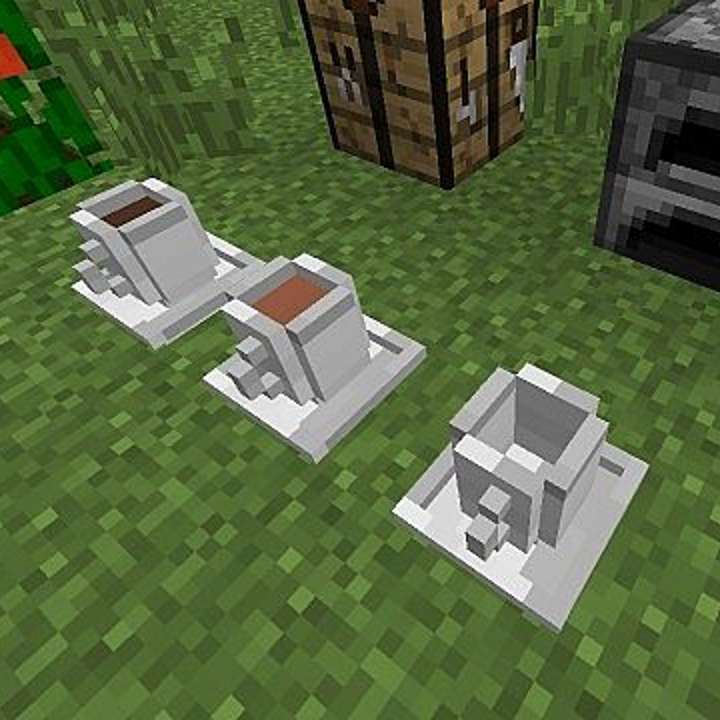 Richard's Coffee & Tea Mod
Description
Update 7/12/23: My initial port to 1.20.1 is now available! Let me know if you run into any issues. If you would like to follow along with updates you can join my Discord server here.
The Coffee and Tea Mod is a Forge-based Minecraft Mod that fully implements coffee and tea in the game including plants (with custom 3d models), cups (with custom 3d models), seeds and potion effects from each drink. Coffee and Tea plants can be found growing in plains and extreme hills biomes and coffee and tea leaves can be found in dungeon and mineshaft chests. You can also break tall grass to get coffee beans and tea seeds.
AppleCore Support
v1.2.3 for Minecraft 1.12.2 now has integration with AppleCore and AppleSkin. AppleCore allows many mods to control and set hunger without interfering with each other. AppleSkin will allow a player to see their current saturation levels as well as how much they will get from a food. These mods are not required to use the Coffee & Tea Mod.
Screenshots

Coffee Cup (left), Tea Cup (Center), Empty Cup (Right)
Shows all the items that the Coffee and Tea Mod adds in it's Creative Tab
Coffee & Tea plants at various stages of growth.
Language Support

English

Korean (thanks to LazyGom)

German (v1.2.4 and up - possibly not fully accurate)
Credits
Pharade contributed many of the textures and images.

LazyGom contributed the Korean translation.