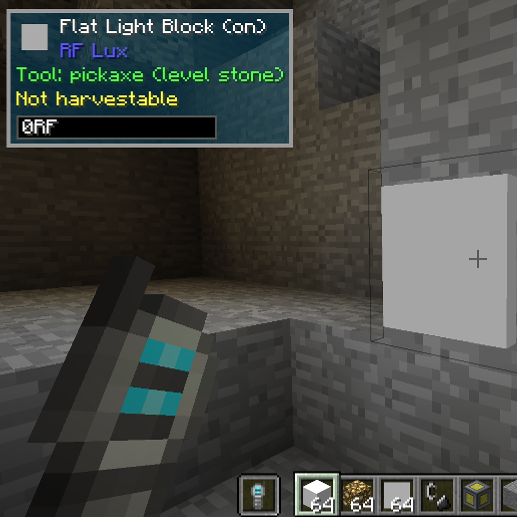 RF Lux
Description
This mod has several lights which can be controlled using redstone (optional). The normal light doesn't use RF and gives as much light as a glowstone block but there are two more advanced levels which will lit up a bigger area (bigger then what a glowstone block can do). These require RF power.
There is a flat light variant as well as a full block. Each variant has five colors.
This mod requires McJtyLib and CompatLayer.
Feel free to use this in any modpack.