Respawnable Pets will start downloading in 5 seconds...
STILL DOWNLOADING MANUALLY??
Join over 10 million players who use the CurseForge app!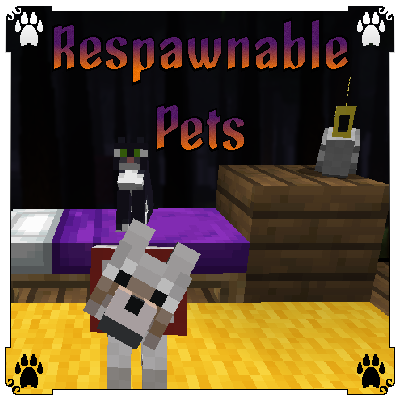 Respawnable Pets
Description
Respawnable Pets
This mod allows your tamed pets to respawn once you next sleep in a bed, with a configurable blacklist via the respawnablepets:cannot_respawn entity_types tag. Respawning is toggled with a new item, the Etheric Gem, which only works on pets you own.
Toggling respawn status is done via interacting [Use Item/Place Block] with a pet. You can also set multiple pets in a 9x3x9 area to respawn by sneak using with the Etheric Gem.
Recipe
External Links