Quark will start downloading in 5 seconds...
STILL DOWNLOADING MANUALLY??
Join over 10 million players who use the CurseForge app!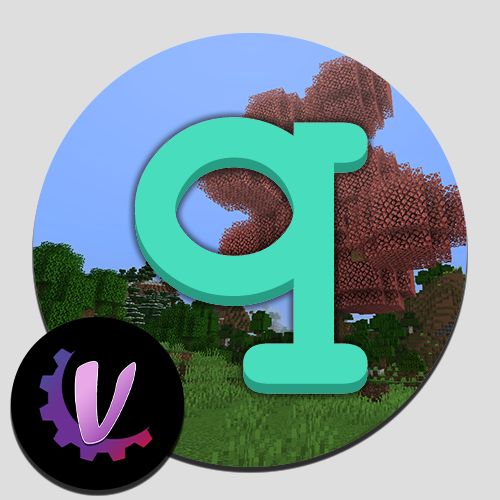 Quark
Description
---
About
Warning: Quark Requires AutoRegLib!
Quark is a fully modular minecraft mod, named after the subatomic particle. In simpler terms, it's a large mod with lots of small features, aimed at improving the vanilla game. Every feature can be turned on and off individually at your will, and most features contain further options to tweak the game just how you like it.
With quark installed, the title screen will get a new "q" button added to it. This button allows you to configure quark from inside the game, so you can easily turn off any features you don't vibe with.
(Thank you Kompy for the cool hero image for this page!)
---
Features
Quark has over a hundred different modules to play with, but here's a small highlight reel of our favorites:
Feeding Trough, for automatic animal breeding
Pistons Push Tile Entities, just like in Bedrock Edition
Japanese and Industrial style building blocks
Variant versions for Bookshelves, Chests, and Ladders for all wood types
Vertical Slabs, for all slabs already in the base game and Quark
Advanced Camera Mode for fancy screenshots
Toretoises, typo intended - new underground animals that grow ore on their back
Pickarang, a pickaxe that can be thrown as a boomerang
Trowel, a new tool to place random blocks from your hotbar, for paths or ruins
Emote system, allowing your character to do all sorts of motions from the chat menu
Reacharound Placing, which lets you place blocks under other blocks without being able to see the bottom face
Azalea Wood, replacing the Oak wood in Azalea trees with a pleasant green
Glimmering Weald, a new rare deep underground biome with glowing mushrooms and a cute new stone fae mob
And many, many more!
---
Learn more about Quark today
Visit the Old Website (for Minecraft versions 1.12 and prior)
Check out what changed between Quark for 1.16 and Quark for 1.18
Download Quark Oddities, an addon focusing on more complex and technical features
---