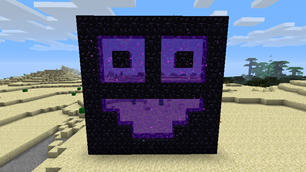 Face made of nether portals
SO HAPPY!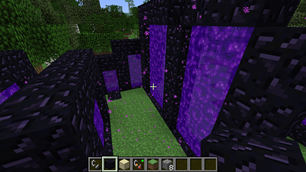 Portalfix demo
Any size, any shape. Note that anything that causes a block update on the portal blocks can cause the portal to go out. The p...


Build tool
Build like a block, break like a pickaxe.


Dislocator
Smushes time in the target block into a shorter unit.

Miner's Lighter
Maybe overpowered? Burns off lava, gravel, etc.

Deforestator
Will screw up your world if you use it in a jungle.

Time/fork bomb
Not quite bright red blinking letters, but... Note that the two look alike.



Inserter
Puts things in other things


Excavator bomb
Diggy diggy hole!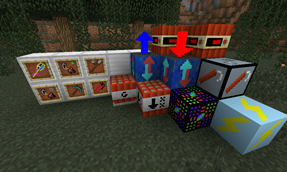 Gizmos Family Portrait
Everything in Gizmos, as of v1.2. Top row: Time bomb, fork bomb Middle row: Temporal dislocator, Deforestator, Bomb Defuser, ...