NOTE: It requires CreativeCore as well
1.16?
I will finish the update 1.5.0 for LittleTiles for Minecraft 1.12.2 first. Then I will port this mod alongside the rest of my mods straight to the newest minecraft version (probably early next year).
This mod allows you to pick any picture of the internet and bring it to minecraft. You can choose the size, rotate or flip it. You can do basically everything.
No need for uploading files to the server (no need for storage) and no laggy server (no need for sending pictures to all clients). The idea is to copy a link from the internet and paste it into the frame. So all client will download the picture themselves, because nowadays everybody has internet, especially if he is playing on a server.
To add your own pictures, i recommend to use imgur or similar websites.
Also animated gifs are supported (thanks to porpit)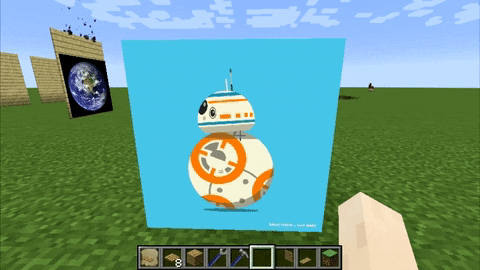 Supported Formats
PNG, JPG, GIF
LittleTiles support
This mod also adds support for LittleTiles providing more freedom of placing your pictures everywhere you want to. You can also make a structure out of it.