OldJavaWarning will start downloading in 5 seconds...
STILL DOWNLOADING MANUALLY??
Join over 10 million players who use the CurseForge app!
Description
This mod is intended to be used by Mod Packs. If a user tries to launch the game with an outdated version of Java they will be given a warning. This warning will direct them on how they can update the game or allow them to ignore the warning completely. By default Twitch and Mojang will use Java version 1.8.0_51 which has various performance and security issues that can cause issues with newer mods. This mod can also warn players who have installed Java 32 bit on a Java 64 bit system, which can also cause many issues.
The warning message includes three options for players.
Read More: Opens up a link to info on how to update.
Ignore: Closes the warning. It will be shown again on the next launch.
Stop Reminding: Disables the mod and it's warning.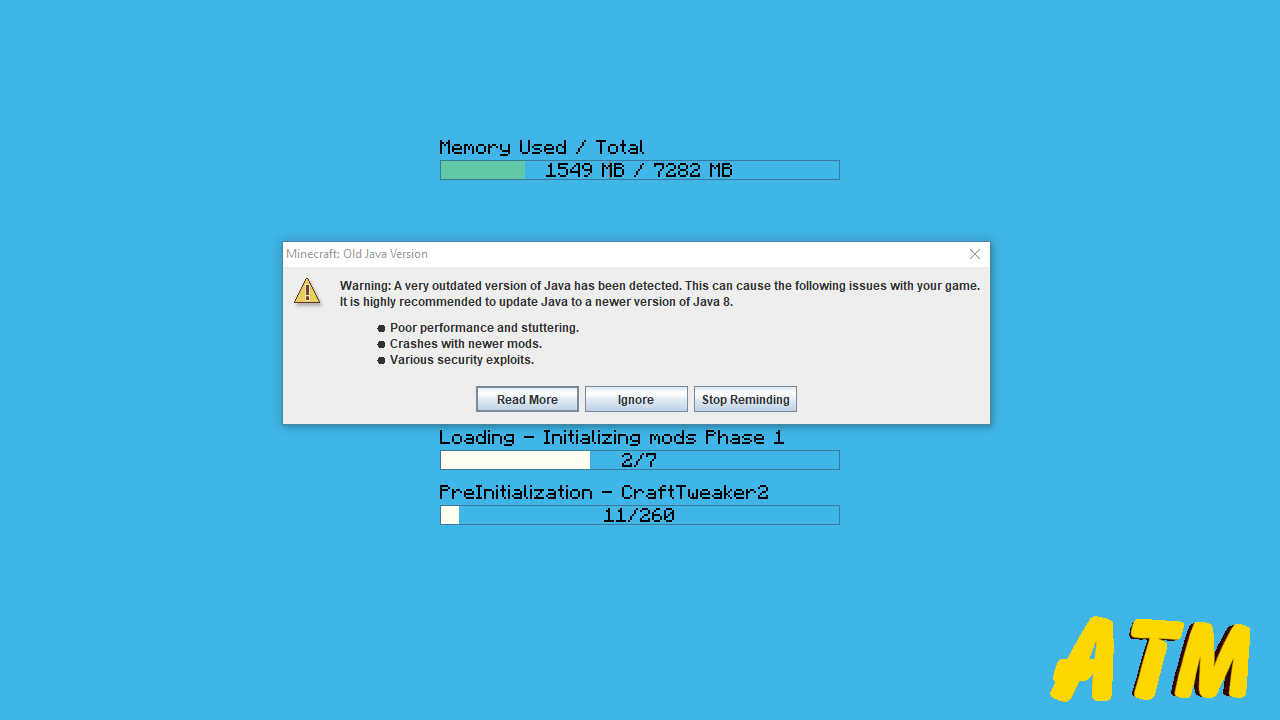 Like the mod and want to support me?


This project is sponsored by Nodecraft. Use code Darkhax for 30% off your first month of service!