Oh My Gourd will start downloading in 5 seconds...
STILL DOWNLOADING MANUALLY??
Join over 10 million players who use the CurseForge app!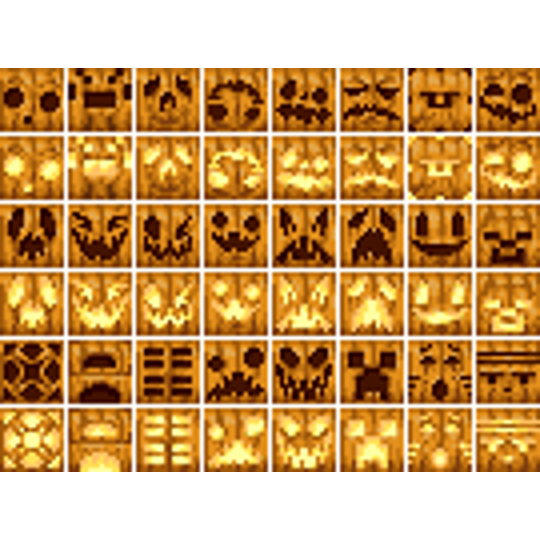 Oh My Gourd
Description
__Active Development__: Minecraft 1.18.2
Website: Team CoFH
Discord: Team CoFH Discord
---
Oh My Gourd is a pretty straightforward mod - it adds new variants of Carved Pumpkin and Jack o'Lantern.
This mod requires CoFH Core. It can be found here: CoFH Core
Configuration
_Client_: omgourd-client.toml file located in /config
_Server_: omgourd-server.toml located in the /saves/WORLD_NAME/serverconfigs folder.
Copying this file to your /defaultconfigs folder will apply those configs to all newly created worlds.
Dedicated servers will have this file in /world/serverconfigs
Features
This section describes features available for the version under active development. Older versions may have different features.
There are currently 24 new variants for Pumpkins and Jack o'Lanterns.
Using Shears on a standard Carved Pumpkin / Jack o'Lantern will change them to these new variants, as shown below.
Continue using Shears to change the face. Durability will not be used!
Sneak-using Shears will go "back" one carving, in case you overshoot.