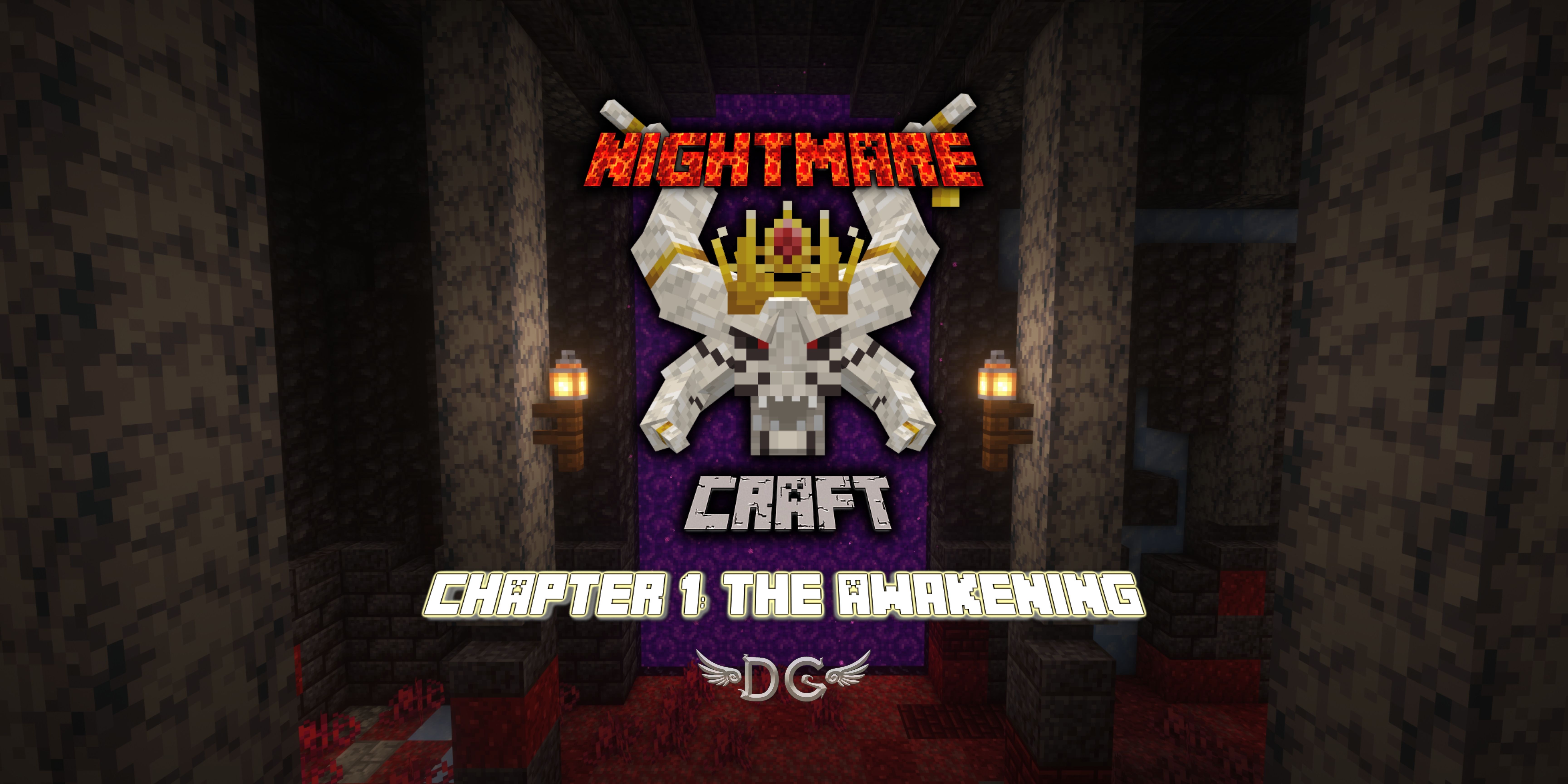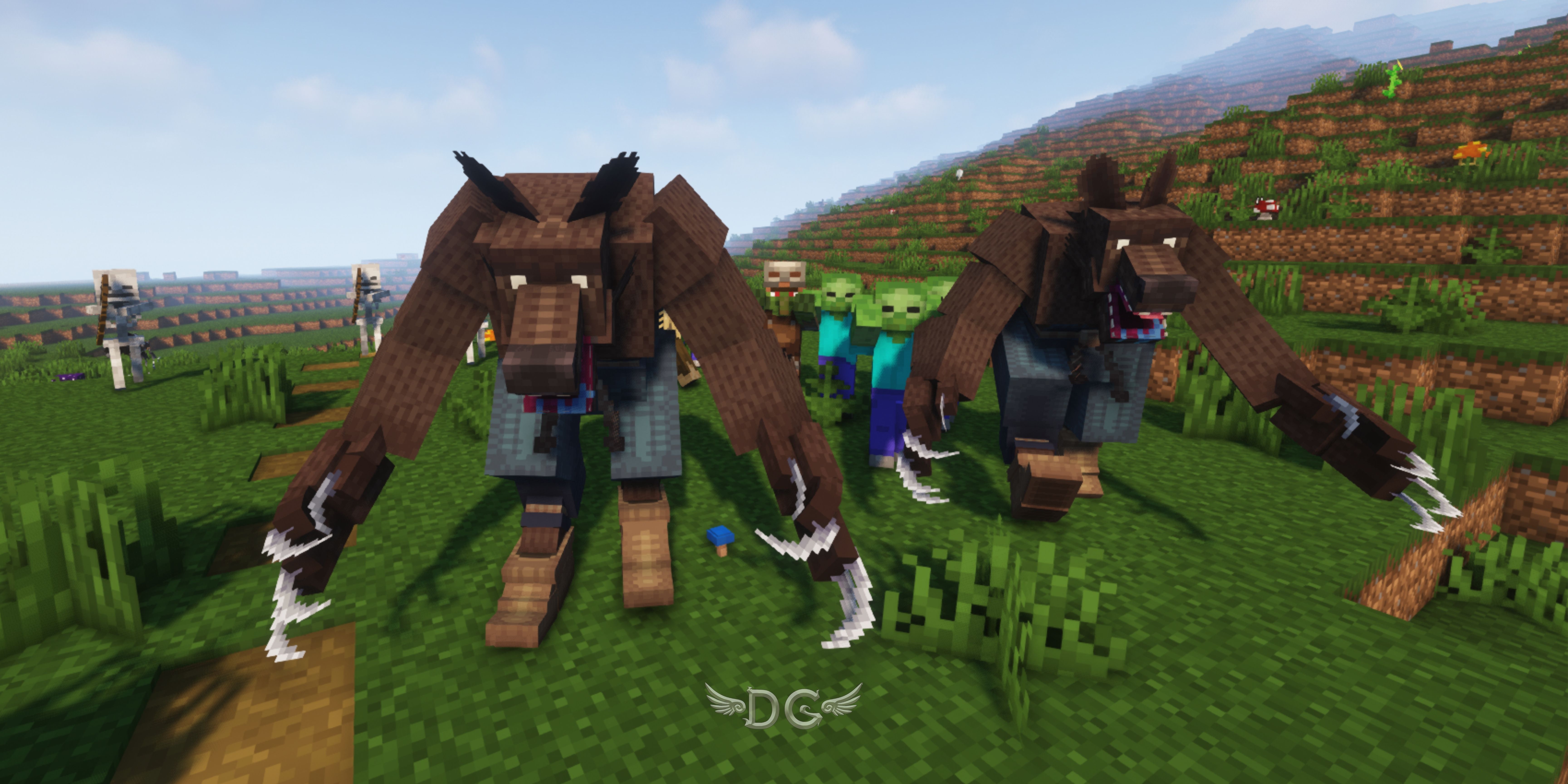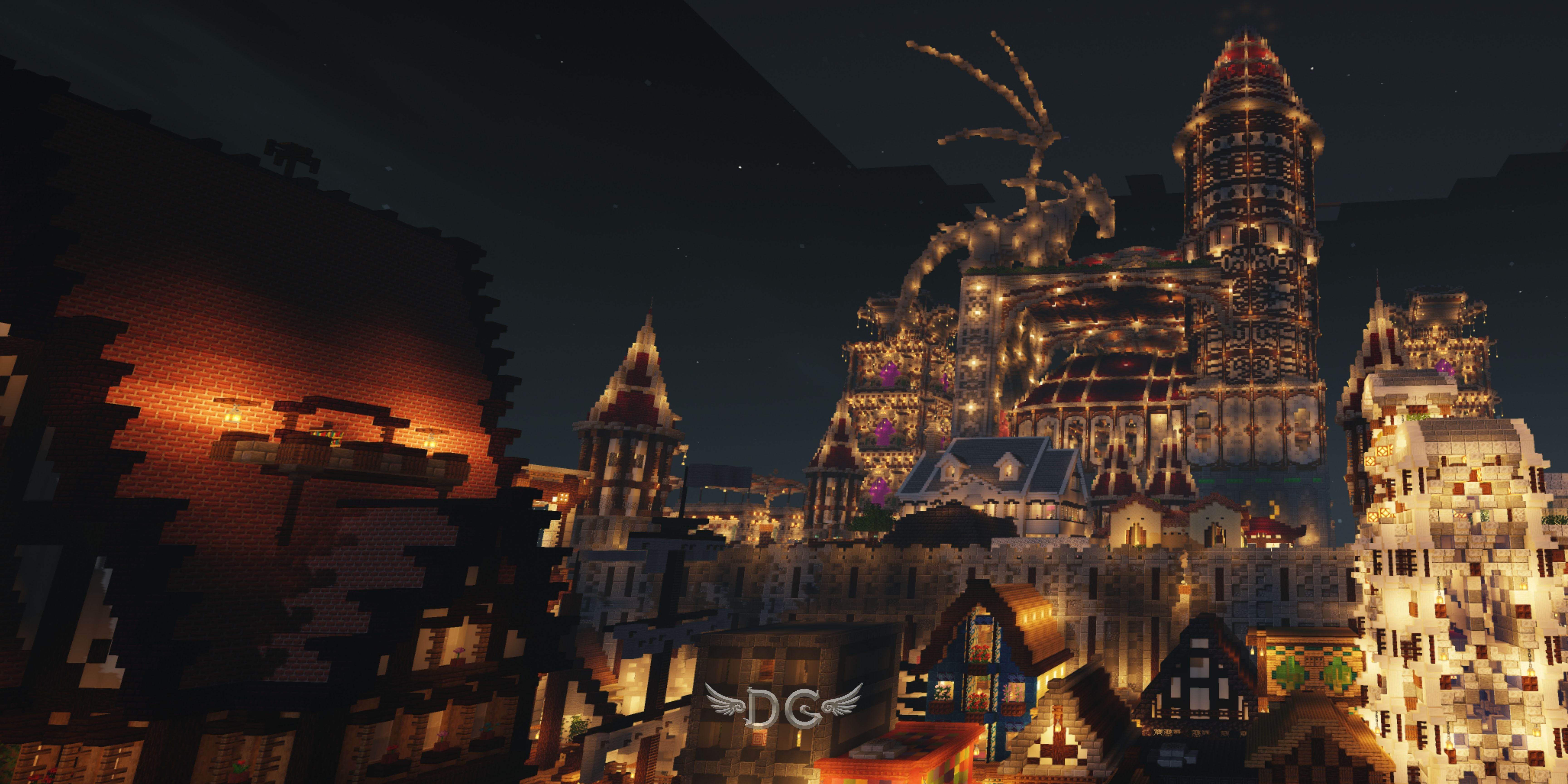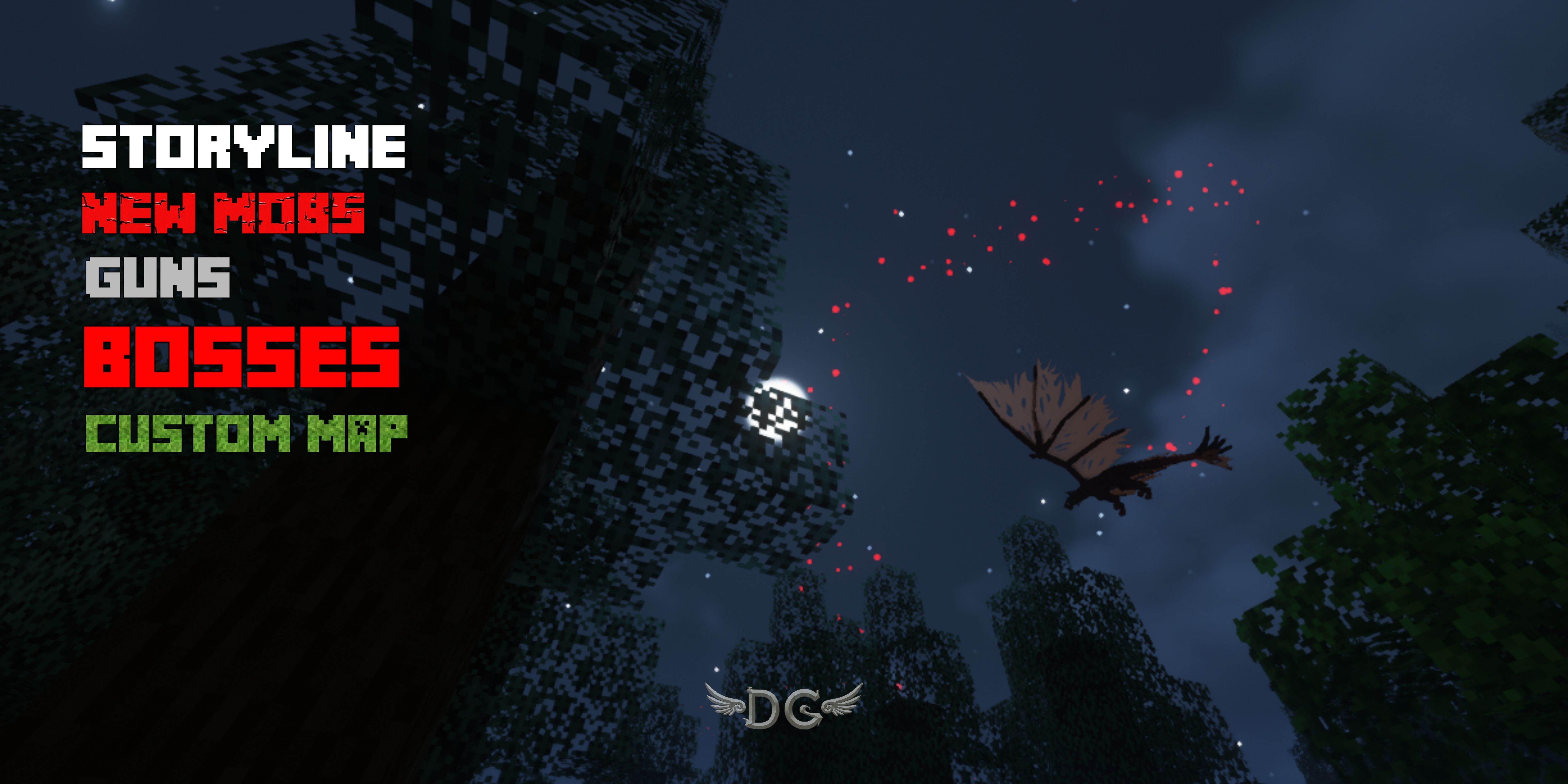 Nightmare Craft is a massive adventure game (over 100 hours of game play) in the form of a Minecraft Mod. It fundamentally reinvents Minecraft while adding:
A rich and compelling story with voice acting that will keep you wanting more and wondering what will happen next.
A huge suite (five tiers) of weaponry including pistols, shotguns, assault rifles, SMGs, rocket launchers, a mini gun, a proximity mine, traps, new arrows, bows, armors, swords, shields, and more
Dozens of new mobs,

neutral

and

hostile

, including dragons, mermaids, unicorns, butterflies, faeries, leprechauns (nasty little things), Pegasus, whales, sharks with fricken laser beams attached to their fricken heads, and a lot more. Also there is a massive yeti.
Eight bosses with unique mechanics and abilities.
Dozens of new mushrooms you absolutely should not eat with each with unique effects ranging from awkward to deadly.
Tons of things can become mounts. Even the giraffes. Even the dragons which you can fly around on. You can also attach things to your dragon mount like miniguns, rocket launchers, and drop bombs that are probably way overkill but why not.
A re-envisioned underground and mining system which layers progressively harder to obtain (and thus more valuable) minerals including new minerals called "gems" which you can sell for currency.
New ways to mine like with new kinds of explosives and a new pickaxe which can break multiple blocks at once
A thriving in game marketplace and economy which allows you to trade your resources for all sorts of wonderful things including explosives, armor, weapons, and ammo. Also don't forget to get a cookie at the cat cafe... You'll see.
A new kind of food that will have you paid well for building a thriving and efficient farm system
Earn money as a bounty hunter while working for the local Sheriff
Save the world from a horrific evil, fulfill your destiny and become "The Hero of the Ages!"
---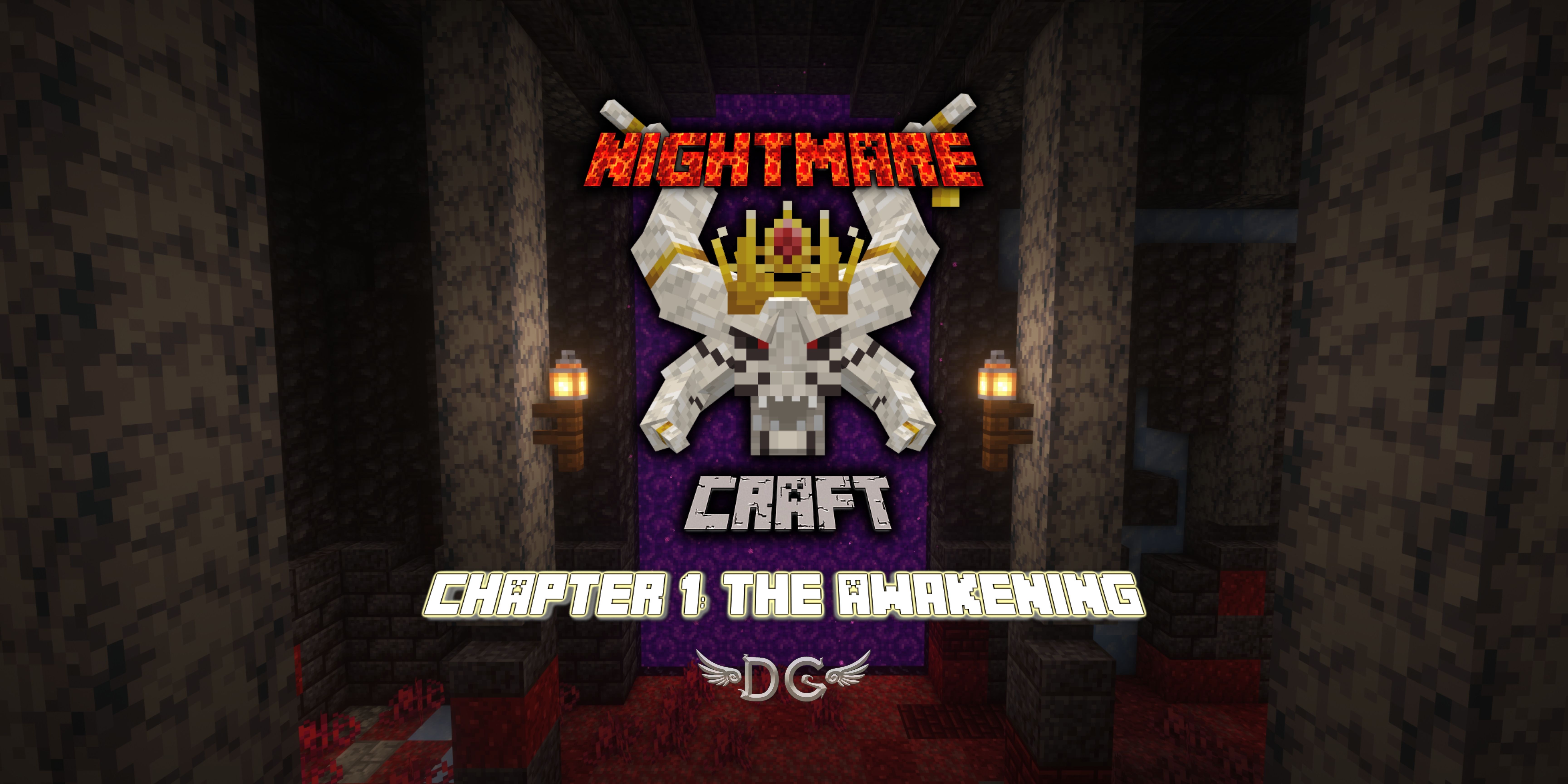 Right now, we are releasing the first chapter of Nightmare Craft called "Nightmare Craft Chapter 1: The Awakening". In this Chapter you will:
set up base in the world of Nightmare Craft
build a sustainable and profitable system to generate money in the Nightmare Craft economy
get to know the villagers, trade with them and learn about their history
survive, fight and slay epic monsters!
take on the adventure of slaying the first world boss!!! as part of the story and game progression
win amazing rewards for your victory!

---

Nightmare Craft is intended to be a single player experience for now. We would like to work more in the future to make it available in multiplayer in a fun and enjoyable way.
Easy difficulty is meant as a Story Mode difficulty - death is almost impossible to achieve - perfect for players that are not so familiar with Minecraft or don't want to go through the fighting challenges.


---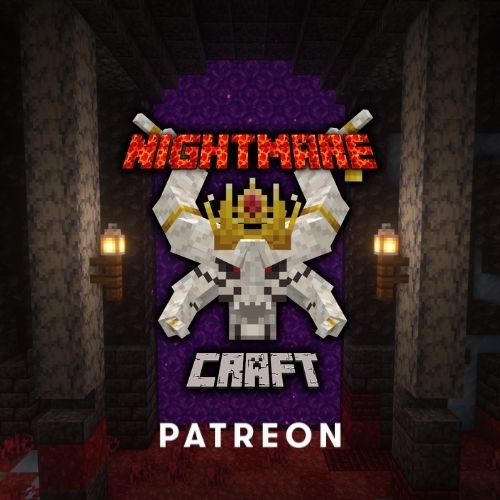 ---
Thank you!
by

---