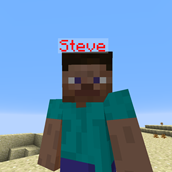 Red on white
The "plate" color is now white instead of black.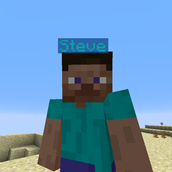 Shirt on pants?
Now Steve's nameplate is Steve-themed.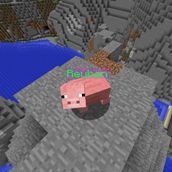 Named mobs
You can keep an eye on your pets' health too!
Steve digs down.
Steve's name gradually turns red as he learns why digging down is wrong.
1.2.0's Vibrancy Update
Here's an example with green for max health and red for min health.
1.3.0's Visibility Update
Here's an example of 2 new options: Tames Always Named and Names Without HUD.