MoreVanillaTools will start downloading in 5 seconds...
STILL DOWNLOADING MANUALLY??
Join over 10 million players who use the CurseForge app!
Description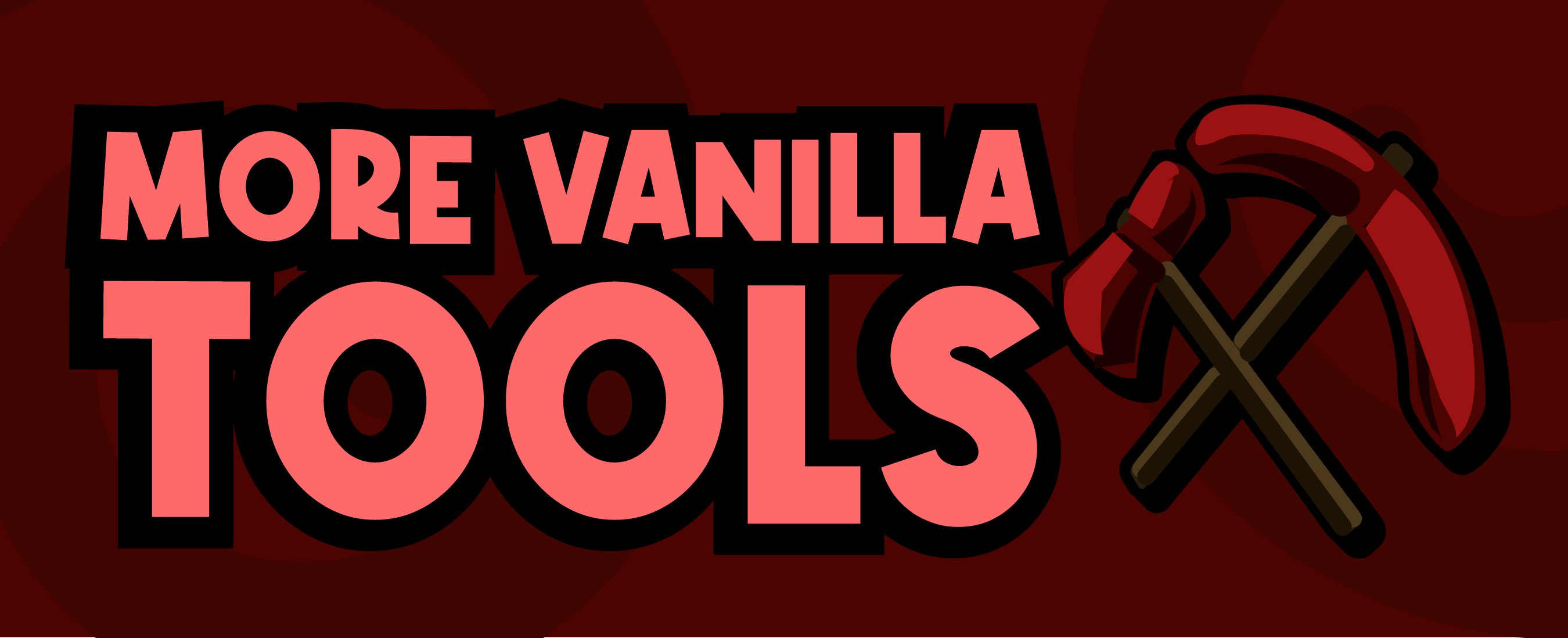 Vanilla materials have now a new reason to exist!

You have too much redstone or nether quartz? You don't know what you're wasting it on? This mod is the solution!
It adds the following stuff for the following materials.
This mod requires MoreVanillaLib. (1.19+ doesn't need it but it adds features)
Recipes
Bone
Coal
Emerald
Ender
Fiery
Glowstone
Lapis
Nether
Obsidian
Paper
Prismarine
Quartz
Redstone
Slime
Each tool has its right to exist. Mainly the pickaxes have an effect when mining the respective ore. Each tool has a higher chance of dropping more of the respective material. Only obsidian increases the mining speed.
Be aware of using paper tools: They could cut you to death.
This mod is very configurable by MoreVanillaLib.
For more information, install JEI to get an ingame documentation for each tool.

#Werbung #Ad