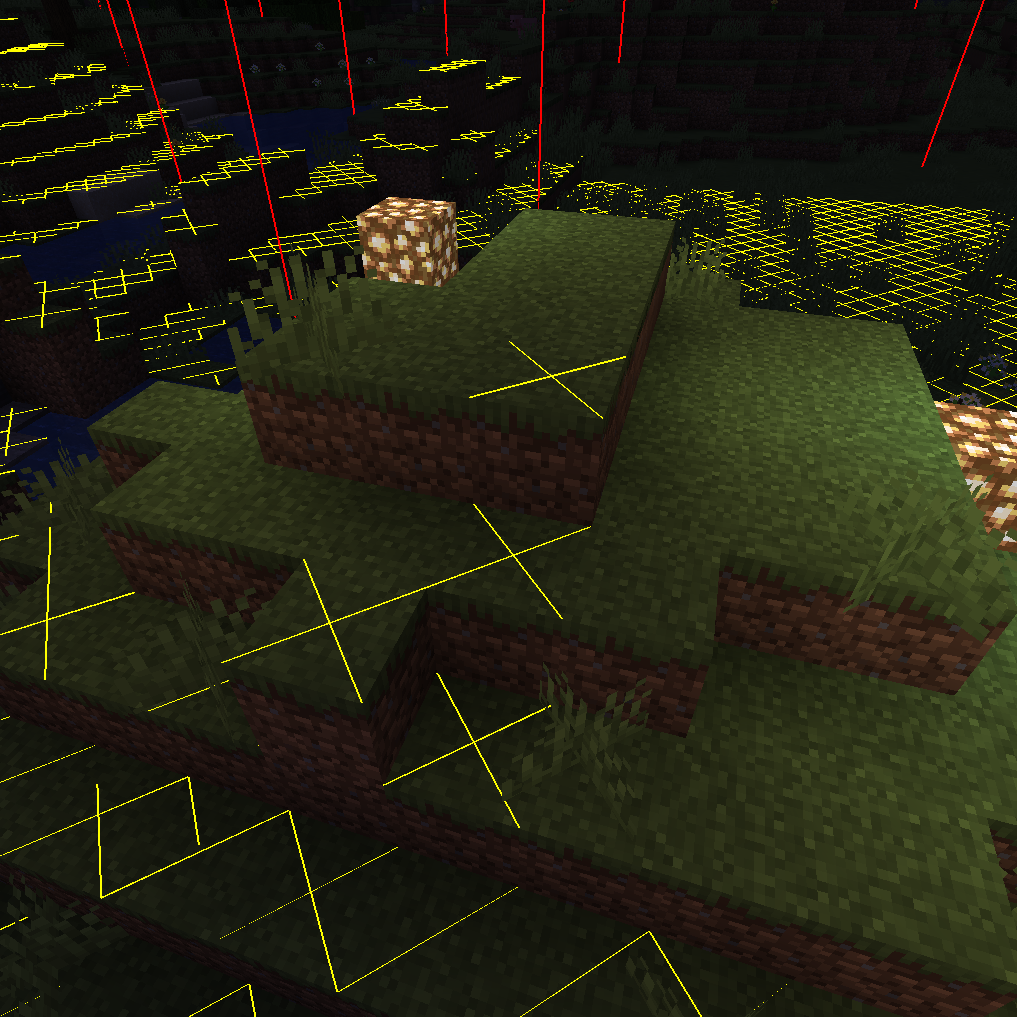 More Overlays Updated
Description

This mod adds some of the overlays back from NEI and is available for:
(1.15.2, 1.16.1 - 1.16.5, 1.17.1, 1.18, 1.19, 1.20, Client-Side Only!).
At the moment is mod is only available for Forge.
For Minecraft version 1.14 and below check out the original mod by FeldiM245:
Overlays:
Light Overlay / Mob spawns:
F7 : Enable Light Level / Mob spawns Overlay
Shows a yellow X on blocks where monsters can spawn at night or a red X where monsters can always spawn.


Chunk Boundaries:
F9 : Enable Chunk Boundaries Overlay
Has three modes:
1st mode: It shows red lines in the corners and a yellow line in the middle of the chunk.
2nd mode: It also shows a green grid on the edges of the chunk.
3rd mode: The green grid outlines a Minecraft region and displays the corresponding region save file in the top left corner.


Inventory Item Search (only if JEI is installed)
Double-click on the JEI Search Field for Item Search (Just like in NEI)
If it is enabled you can search in JEI for items and all items in the currently open inventory that doesn't match the filter will get blacked out.
Since 1.15 you can also search for custom named items.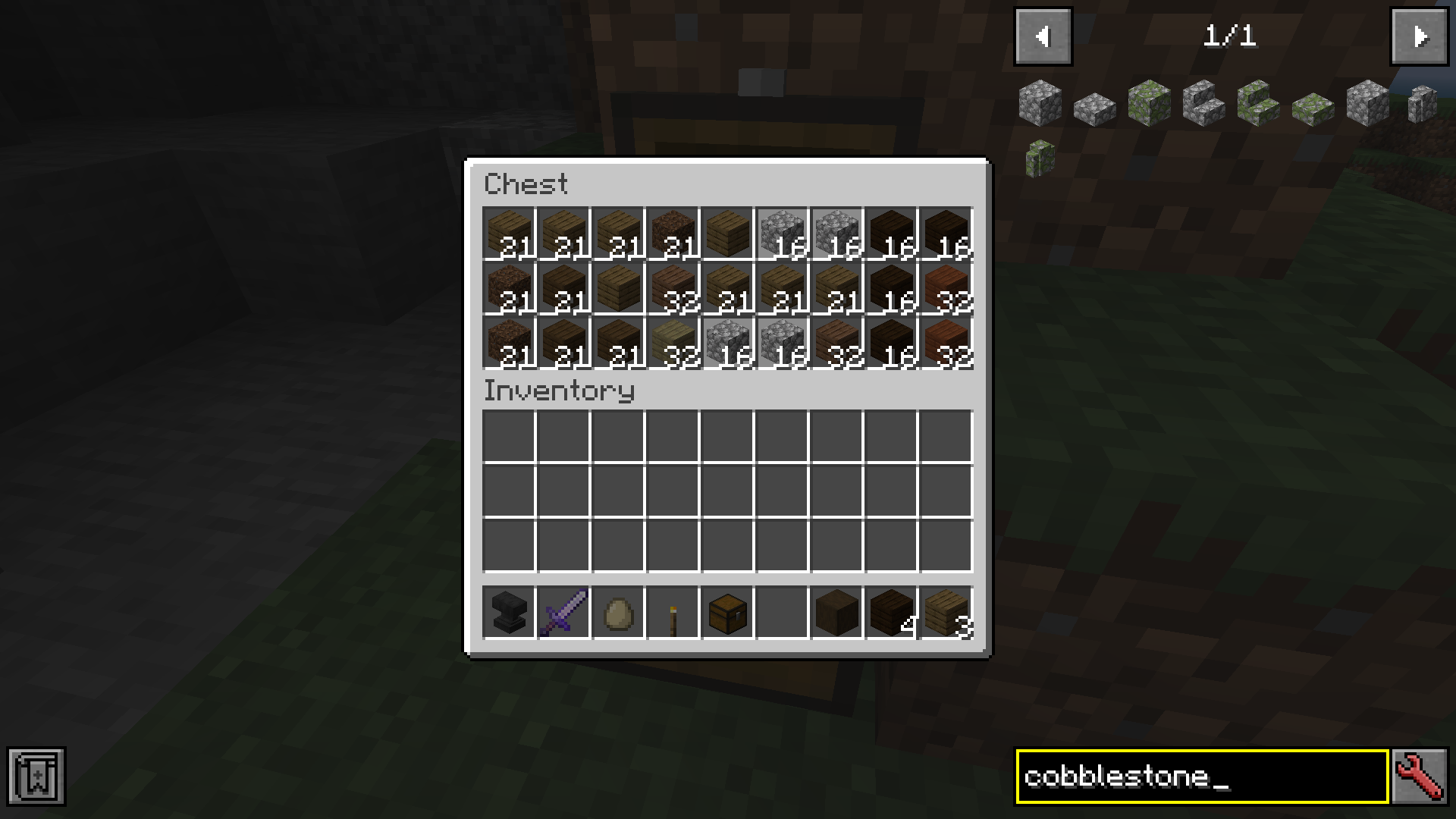 You can change the config from the Main Screen: Mods -> MoreOverlays -> Config or by editing config/moreoverlays.toml
Integration
This mod integrates with some other mods to fix bugs or add features.
JustEnoughItems (by mezz): Item Search only works when JEI is installed since it uses the search algorithm from JEI to highlight items.

I allow distribution of my mod in modpacks. Would be nice if you give credits

Reuploading the file is allowed ( But only if the download is free, because commercial use of this mod is against the Minecraft EULA, but you can use my code for anything you want)
Please try to keep the files on your website updated and don't lie about the Mod and Minecraft Version. (If there is no file for MC 1.13 don't write in the Tile "More Overlays 1.12 / 1.13" )