Mo'Blocks will start downloading in 5 seconds...
STILL DOWNLOADING MANUALLY??
Join over 10 million players who use the CurseForge app!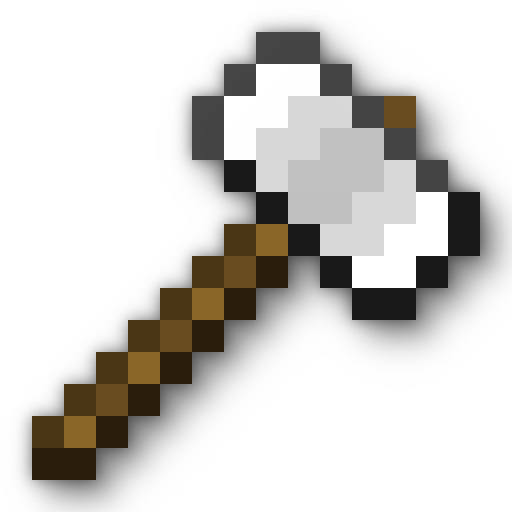 Mo'Blocks
Description

Mo'Blocks is a simple mod that adds random decorative and useful blocks.
Currently being worked on by KiroTheBlueFox, Mo'Blocks adds various blocks to the game, such as ramps, archs or even pillars !
This mod is currently in 1.16.4 and needs forge (minimum 35 for 1.16.4) to work.
Mo'Blocks has reached 50k total downloads !
That's a really big number for me and my little mod, but I'm really happy that you love it that much !
v0.8 is finally here for 1.16.4 and 1.16.5 !
v0.8.1 Changelog :
Addition :
- Particles spawn around ink blocks (similar to crying obsidian)
v0.8.1 Changelog :
Addition :
- A new decorative block : the ink block (can be colored too)
Bug fixes :
- Fixed a bug where your character was getting stuck when trying to sit
v0.8 changelog :
Additions :
- Potion Shelves
- Kitchen Counters
- Colored light (using Hyper Lighting Colored Light Core) and lamps :
- Lava lamps (colorable)
- Sirens (colorable)
- Rainbow Blocks (with different speeds)
- Neon Blocks (colorable)
- Glowing Neon Blocks (colorable)
- Signal Tower Lights (not colorable)
- Eyeball Lamp (For AsianHalfSquat to thank him for showing my mod)
- Candle lights are now colorable too
Changes :
- Instead of sending a message in the chat when you sneak + right click on an item in a bookshelf or such, it now shows a tooltip like in the inventory
- Books in bookshelves no more have a random size
Bug Fixes :
- Candle particles didn't show up properly
- Books disappeared from the bookshelves on chunk/world load
- Sitting on chairs and sofas was completely glitched
Be Careful :
Optifine doesn't like Mo'Blocks, as it adds thousands and thousands of models and optifine doesn't appreciate that
I'm new to modding so maybe there will be some glitches with certain blocks.
I really hope this mod will be appreciated !
Any feedback, critic, custom block requests/suggestions or anything else is welcomed !