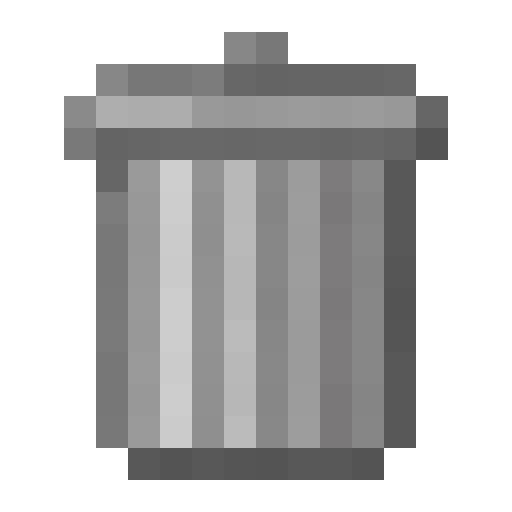 Mobile Trashcan
Description
This mod adds Mobile Trashcan which automatically removes selected items from the inventory.
Trashcan will automatically remove items from your inventory that you put into the filter.
Trashcan Recipe
I agree to use this mod in a public modpack, but it must be on this website or on the modrinth.com website.